UIW Receives Grant to Help with COVID Immunizations
December 16, 2021
University to Partner with Others to Bring COVID Vaccine to Rural Areas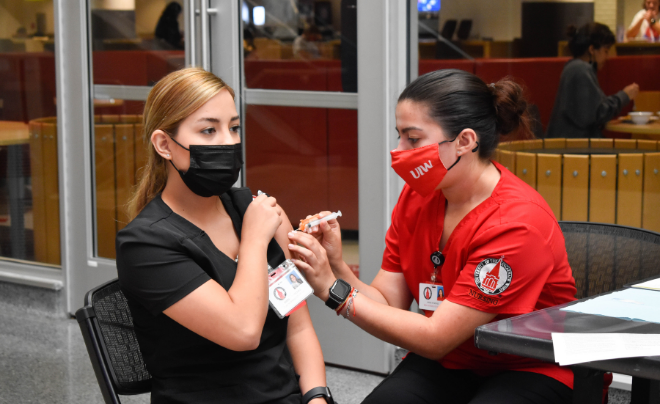 San Antonio – The University of the Incarnate Word (UIW) is proud to announce it has finalized an agreement with Texas A&M University – San Antonio (TAMUSA) and the Texas Department of State and Health Services to partner on a project funded by the Centers for Disease Control and Prevention (CDC) to promote COVID vaccinations.
The $149,330 CDC grant will help target residents in three rural South Texas counties: Frio, Medina and Atascosa counties. The funds will be used for COVID vaccines using "vaxambassadors" and wellness programming that will focus on promoting COVID vaccination. The funding includes stipends for 24 students to participate as the first cohort of Interprofessional Rural Health Initiative (IRHI) vaccine ambassadors through an internship course based in the UIW Psychology Department.
The IRHI internship will support undergraduate interprofessional teams which may include psychology, community health, rehabilitation science, nursing, pharmacy and other majors. IRHI team members will work together, learning from each other, and collaborate with school and health professionals in addressing rural community wellness needs and COVID pandemic issues.
"I asked students participating in our pilot this summer to write and talk about what they had learned," says Dr. Maria Felix-Ortiz, UIW professor of Psychology. "Students repeatedly noted how they developed confidence and communication skills. Many also were surprised that people will engage in respectful conversations about COVID-19 illness and vaccinations despite the politicization on social and traditional media. I was really happy to hear many students use the word 'transformative' to describe their experience. This work really supports the university Mission."