Service Spotlight: A Letter from Warren Fulgenzi
December 9, 2021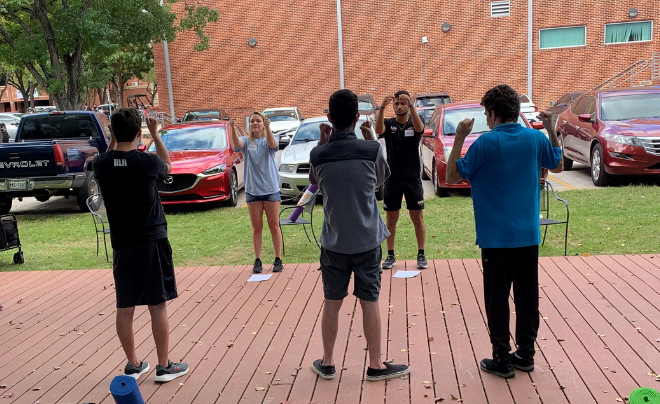 Warren Fulgenzi, a graduate student studying Sport Management at UIW, loves giving back to the community he says has given him and his family so much. Read his letter to the UIW family about his experiences serving the community and what it means to him.
Dear Cardinal family,
I have taken part in different service opportunities this semester. These opportunities have included Word Wednesday, as well as volunteering at volleyball and soccer games, the San Antonio ChildSafe Organization, Don Cecilio Martinez Elementary and NETS. Each of these meant a lot to me because I have helped others out. We live in a world that sometimes lacks happiness and selflessness. I was able to bring awareness to important topics for Word Wednesday and provided resources and solutions. I was able to help my fellow athletes and athletic department to make sure home games ran smoothly. I helped organize a fundraiser, with the funds going to 150+ toys for abused and neglected children. I also volunteered in a second grade classroom to read books and help with any work. And providing exercises and health benefits for those with disabilities not only changed those who participated in this initiative, but it also changed me.
Service is very important to me because it brings happiness to many lives. It's like a trickle-down effect: if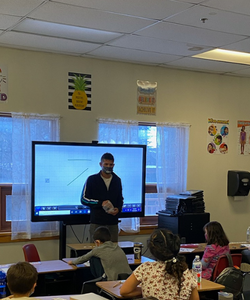 you do something nice for someone, then they will feel like they need to as well and it keeps going. I was taught by my parents to "do the very best in everything I do." No matter what the scenario or type of volunteering I'm doing, I will give it my very best to make someone's day and bring happiness. God has given all of us a smile and it's very contagious.
While I have enjoyed all my service projects, my favorite is feeding the homeless. Being able to share a meal with someone and getting to know them is amazing. Everyone has a story and getting to know them is great. Everyone deserves to tell their story.
Faith and Service are the main reasons why I chose the University of the Incarnate Word. It's important to be faithful and always give back. Service is going to be a priority in my life, and I will keep giving back and trying to make a difference.
Sincerely,
Warren Fulgenzi