Rios Attains Distinguished Level credentials from AHIP, Earns TDL Award
December 3, 2021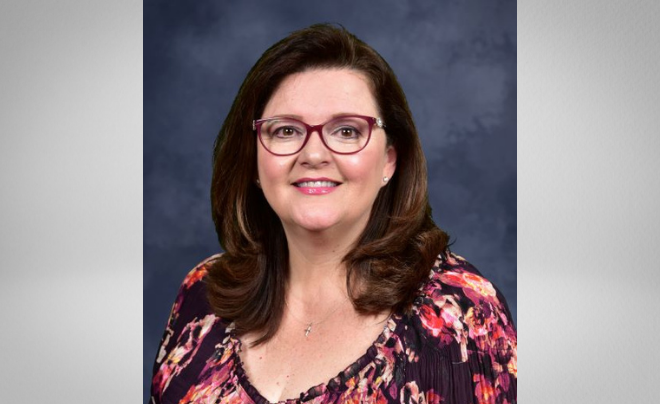 Dr. Dede Rios, director of the Brackenridge Optometry Library at the UIW Rosenberg School of Optometry, has been recognized for attaining her Distinguished Level credential in the Academy of Health Information Professionals (AHIP) by the Medical Library Association.
The AHIP is a professional development and career recognition program of the Medical Library Association. It is a peer-reviewed, accomplishment/portfolio-based certification program for health information professionals. Distinguished is the highest level of mastery attainable.
"The AHIP Distinguished Level credential signifies to the community of health information professionals that you are dedicated to your profession and lifelong learning," said Rios. "Meeting the standardized criteria means you work towards excellence, stay informed on the latest trends, and provide services that support evidence-based practice."
Credentials for the AHIP are standard in optometry, as they are in most health professions. Rios says because of this, modeling behavior that students will need to become lifelong learners is simple.
"Professional experience and staying well-informed about trends, new resources/technology, and delivery systems helps me keep our optometry students connected to the vital information of their chosen field," said Rios. "Learning how to find, evaluate, and ethically use information are skills that will serve them throughout their lives and hopefully result in evidence-based patient care."
In addition to her high level of mastery in the AHIP, Rios is a recipient of the Scholarly Communications Award, presented by the Texas Digital Libraries, for her work on the Optometric Clinical Practice, the Rosenberg School of Optometry's open access, peer-reviewed journal.
The UIW Libraries' institutional repository features a professional-grade publishing platform for journals, so Rios serves as the library liaison for the optometry journal.
"As one of the associate editors, I control the production details and the editor-in-chief and other associate editor work with the authors and their submission content," said Rios. "My duties include copy-editing, reviewing references for accuracy, and other technical services to increase the article discoverability once the issue is published."
Rios is just happy that she can contribute to the learning of both UIW optometry students and the optometry community at large.
"UIW Libraries offers exemplary services to the University of Incarnate Word community, so I was very surprised and humbled to learn that I won this award," said Rios. "The Optometric Clinical Practice journal fills a gap in the literature that serves practicing optometrists, researchers and students on a global scale and helps further the mission of the UIW Rosenberg School of Optometry. It feels good to be recognized for my contributions to this multi-faceted, collaborative operation."