Grad Spotlight: Aimee Galindo
December 2, 2021
Aimee Galindo has always wanted to give back to UIW students, so she chose to run for SGA president during one of the most challenging years in recent history. And it changed her life.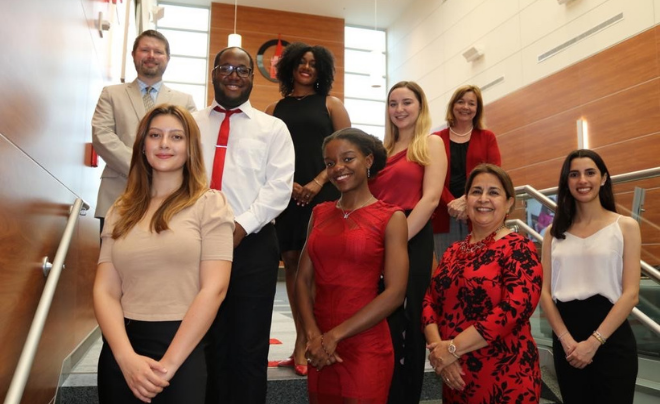 "Being SGA president was one of the greatest experiences of my life and I am eternally grateful for it."
When Aimee Galindo, a senior Finance major, first joined UIW's Student Government Association (SGA), she had no idea how much it would shape her years at the University. She wanted to be more involved at UIW and experience all the school had to offer, so as a junior, she ran for vice president.
She loved her time as vice president, and when COVID-19 hit, she knew the SGA, like the rest of the school, was in for a challenging year. Still, Galindo decided that her time as vice president was not enough. She wanted to run for SGA president, a position she was ultimately elected for, despite the uncertainty. And she is glad she did.
"I learned to voice my opinions, listen to my peers' concerns, work on initiatives to improve our students' college experiences, and value diversity, equity, and inclusion," said Galindo. "Being in SGA allowed me to develop many friendships and connections with great leaders that I will value for the rest of my life."
Originally from El Paso, attending UIW was an easy choice for Galindo. She had two older sisters
who were already on campus, and they seemed to love it. She knew she belonged here, too.
"I have always attended Catholic schools so I was drawn to being in a smaller community where I could have close relationships with my professors," said Galindo. "That was very important to me. Ultimately, the atmosphere UIW provided was one I wanted to be a part of."
Although selecting UIW was an easy choice, deciding on a major was a little more challenging. After growing up with aspirations of becoming a lawyer, Galindo started looking into which majors would best help with that career path.
She explored Philosophy, Government and Economics. Then, she realized that she has always loved math, and another decision seemed to fall into place.
"Math came easier to me than any other subject," said Galindo. "I was impressed by how small the percentage of women working in the finance field is, so I decided it would be a great opportunity to learn more about finance."
As a Finance major, Galindo joined the University's Student Managed Fund, a class in which students manage a small piece of the UIW endowment. During the class, students do investment research and present proposals to a committee.
With a challenging major and trying to be involved in as many ways as possible, Galindo has had to learn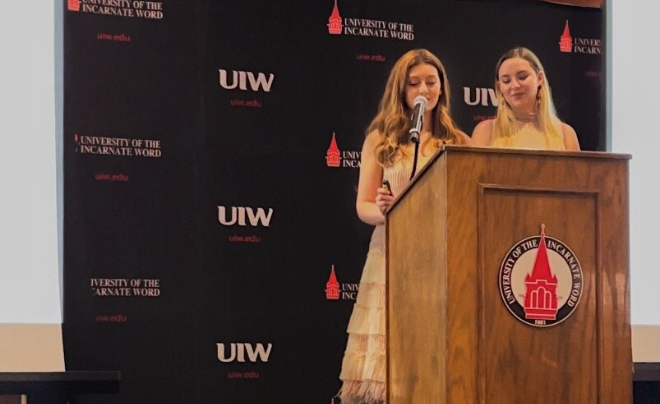 how to set priorities and how to ask for help, especially during her time as the SGA President.
"Balancing everything was a bit of a struggle, but I quickly learned how to manage my priorities," said Galindo. "My year as SGA president was very busy and we always had something coming up. I prioritized my time between my schoolwork and presidential duties. I was very lucky to have such a great executive council, because without them, none of it would have been possible."
Galindo has been selected by the H-E-B School of Business and Administration faculty as an outstanding student in Finance. She is described as "a diligent worker, always professional and always willing to help her peers."
As Galindo reflects on her time at UIW before she graduates, she says she not only wants to leave a legacy, but she wants to give back for years to come.
"I want to leave UIW a little bit better than when I found it," said Galindo. "I hope to one day mentor future students at UIW in the way many have become my mentors here."