A Teacher's Priceless Gift
December 3, 2021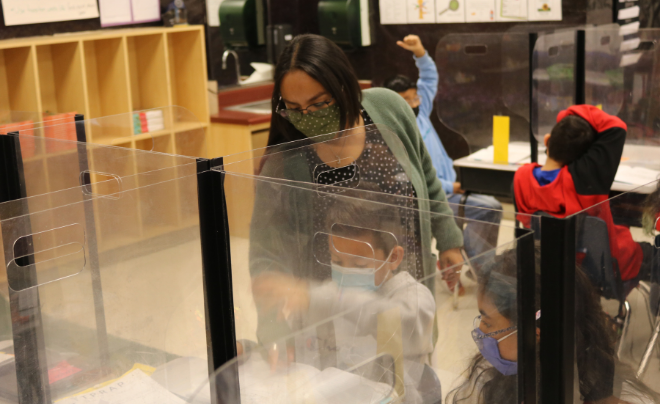 "A touching moment I had from my student teaching experience was having students open up to me and consult with me for the first time. It's something small but it shows how much the students trust me and look up to me."
It is this connection to her students that Ashley De La O remembers fondly from her time at Medio Creek Elementary during her final semester at UIW. De La O had the opportunity to do her clinical teaching with third graders cooperatively with UIW alumna Joanna Fuchs Carreon, BS '11.
"Ashley has created such a special bond with the students in my class," said Carreon. "She's been with them since the beginning of the school year and has listened to their successes, their setbacks, things that make them super happy, and things that make them super sad.
"When she announced to the students that her last day was going to be December 3, we both were shocked at the overwhelming amount of sadness that our students showed. A few students were bawling at the thought of the loss of Ms. De La O, and I told her that's when you know you've made an impact in a student's life."
De La O is completing her Bachelor of Arts Degree with a major in Elementary Education and minors in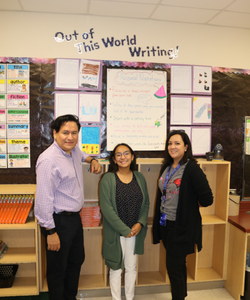 Reading, Special Education, and Psychology. She looks forward to crossing the commencement stage on December 11.
During her time at UIW, De La O was the recipient of academic scholarships all four years and was a member of the National Society of Leadership and Success. When asked what she remembers most fondly about her college experience, De La O shared that she has wonderful memories of group study sessions from her time in the teaching program.
She enjoyed engaging with her fellow students in classroom mock-teaching and loved the comradery of their lunches together. For De La O, UIW was a very welcoming environment, and a great place for her to explore what she wanted in the next chapter in her life.
Education and literacy are clearly her passions. Even when she is not teaching or further developing her professional abilities, De La O volunteers her time to these same endeavors. Over the past seven years she has donated countless hours to educational groups and schools such as South San Antonio High School, San Antonio Public Library-Cortez Library, and Kindred Elementary School.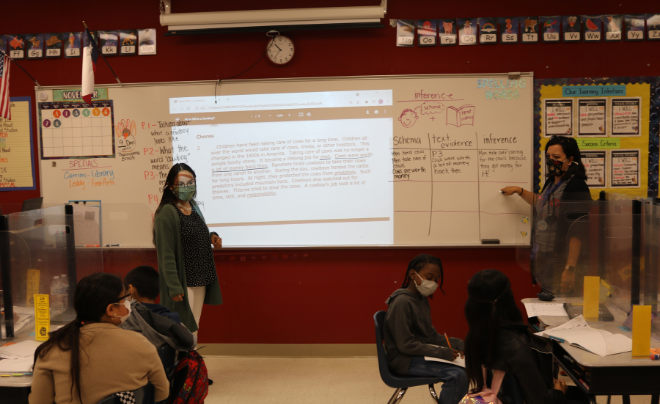 Today, De La O looks forward to the completion of her program and immediately challenging herself by jumping into a teaching career. Her hope is to focus her teaching on second through fifth graders.
When her first-ever class of students wept once they learned of her upcoming departure, De La O's commitment to the profession was reinforced. She realized the importance of the unique teacher-student relationship in influencing a child's education. She takes those thoughts, and the powerful words of her mentor, with her into her new adventure.
"Students will never remember the content or lessons that you taught years down the road, but they'll remember how you made them feel and the bond that was forged," Carreon advised De La O. "Test scores and rigorous lessons don't define a teacher. How students connect and bond with a teacher is a priceless gift that speaks volumes."