Service Spotlight: Jorge Luis Quintero
November 4, 2021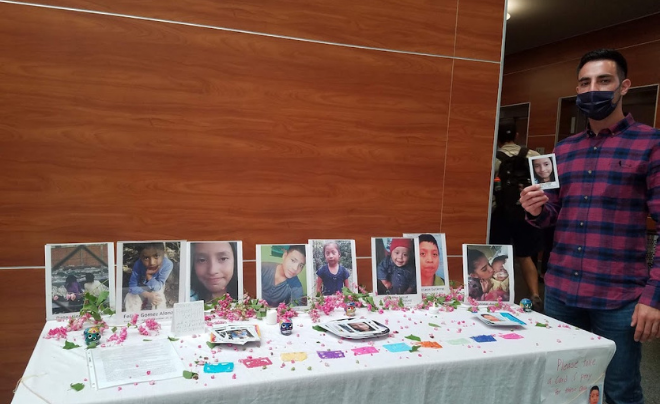 Jorge Luis Quintero, who is pursuing his master's in Communication Arts, serves as a graduate assistant for the Ettling Center for Civic Leadership and Sustainability. We caught up with him this week to discuss how he gives back, why he believes service is important, and more.
Q: What service projects have you been volunteering for?
A: As a member of the Ettling Center for Civic Leadership and Sustainability, I have served as the supervisor for the Cardinal Cupboard since the fall of 2019. We have served over 500 families and are continuing to help our brothers and sisters in our community of San Antonio. In addition, I started up my taco business called "Tacos El Chief." Whenever we see the homeless, we give them free tacos during our deliveries.
Q: Why is service important to you?
A: Service is one of the pillars for the core values that the University stands for. I believe that if we want to receive good karma, we must give back just as much. The way I give back is with my time and actions. I also believe that in the act of service, we must listen and understand what it is that our people need in this world.
Q: UIW places a heavy emphasis on service. Was that a contributing factor in your selection of the University?
A: When I look back at my life before college, I hated the thought of doing community service. I always felt like it was a waste of time until I came into the University. I earned a scholarship for track and field here at UIW. Our track program had a strong emphasis on community service, and I am forever grateful. Service has molded me to become a better human being and let go of my ego. Since then, I have been building off the service I've done.
Q: What plans do you have to continue serving others?
A: As far as short term service goes, I hope to fight food insecurity and keep feeding our community on a larger scale, whether it is with the food pantry or Tacos El Chief. For long term service, I'm hoping to start a project where I can educate and give tools to low-income communities through radio, art and creativity – an internship, I would say, where we can help our youth blossom in their art.
Q: What has been your favorite service project so far?
A: Back in the fall of 2019, I had the privilege to work with the Sisters of Charity of the Incarnate Word and students from Peru and Mexico in Ciudad Juarez. Ciudad Juarez is a border city next to my hometown of El Paso, Texas. There, we were able to understand the conflict that refugees from El Salvador, Honduras and Nicaragua are facing. The group that I worked with is called "Proyecto Surge."