Hispanic Heritage Month Spotlight: Ben Garza
October 14, 2021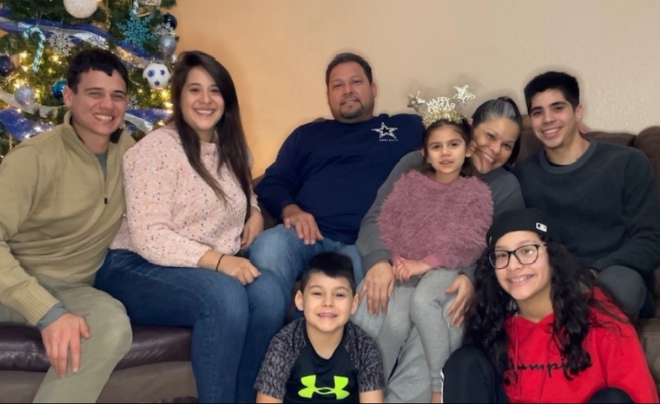 Ben Garza, a graduate student in UIW's Nutrition program, grew up in McAllen, Texas, a city on the U.S.-Mexico border, but he has grown to love San Antonio. As an undergraduate student at Trinity University looking into what his next steps would be, he began taking more of an interest in his personal health through exercise and nutrition. Now, he's looking forward to eventually being able to take all that he has learned and applying it to serving as a mentor for others like him.
His interest in nutrition can be traced back to one of his Psychology classes, Lifespan Development, where he examined how certain foods affect the human body. "I remember being enthralled by the variety of factors that impact our health, but nutrition stuck with me the most because I was becoming so invested in cooking and eating," said Garza.
Because of that, he decided to get a master's in Nutrition. Once he knew what he wanted to study, selecting a school was easy. He had completed an internship under a UIW Nutrition alumnus, and the alum encouraged him to apply for the UIW master's program. It was a natural fit.
"I decided to attend UIW for a few reasons," said Garza. "Going to Trinity made me realize how much I enjoyed San Antonio, so staying here allowed me to keep my environment familiar – plus it isn't too far from home. My older sister graduated with her bachelor's and Pharmacy degree from UIW, so I was glad to follow in her footsteps."
His sister isn't the only influential family member he admires. In fact, Garza credits his mom as his inspiration. "My greatest role model has always been my mother," he explained. "She is the epitome of hard work and selflessness. All the effort she puts toward caring for my family has inspired me to do the same. Without her dedication, I would surely not be the person I am today."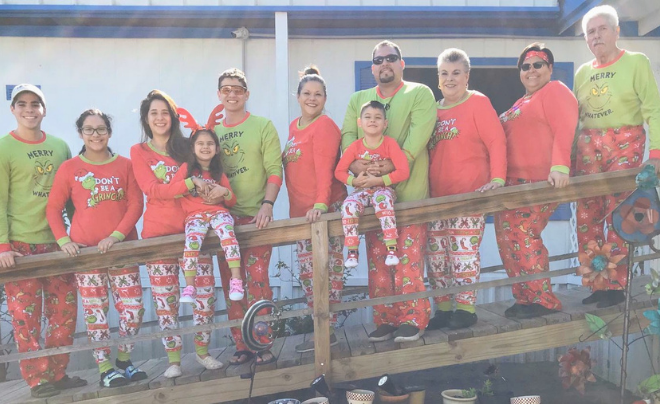 Garza graduated from Trinity in May 2020, shortly after the COVID-19 pandemic began. Throughout quarantine, whether he was at home in the Rio Grande Valley with his family or at work, he was able to reflect and grow.
"The COVID-19 pandemic taught me many things about myself," said Garza. "Being quarantined for extended periods of time gave me a chance to learn and refine a few of my own skills. I spent time learning about retirement finances, reading books, and heavily testing my patience training my dog, Maple."
Now out of lockdown restrictions, his current research position with Brittanie Lockard, assistant professor of Nursing at UIW, has given him a great amount of experience. He has conducted literature reviews, input data, prepared analyses and more. The research, he says, is helping him narrow which field he wants to enter upon graduation.
"Right now, Dr. Lockard and I are working on two different projects, so my role as a graduate assistant has consisted of many tasks," said Garza. "Sports nutrition has piqued my interest and I look forward to moving our projects further. I'm not 100% set on my goals post-graduation, but working with Dr. Lockard has been a rewarding and novel experience, and the position has helped me refine my skills as a researcher."
With much of his studies at UIW occurring during the pandemic, Garza still found time to give back. He recently became a tutor for his Nutrition and Metabolism class, using habits he learned while earning his Psychology degree to teach others how to study. So far, though, Garza says he is learning as much from his classmates as they are from him.
"I've taken time with them to work through material and exemplify effective study techniques," said Garza. "I would also say that many undergraduates have been great at mentoring me about our Nutrition program and other UIW logistics."
Garza has a wealth of experience and knowledge gained through his studies, his research and volunteering with organizations like the Boys and Girls Club. As he continues to grow in the field of Nutrition, he hopes to be able to share this with the students following a similar path.
"In the future, I hope to act as a model student, researcher, and mentor for my fellow nutrition students," said Garza. "While I have only met a small handful of the undergraduate and graduate class, I am glad to be studying alongside such talented individuals. Hopefully, I'll even gain enough knowledge around campus to act as mentor more than a mentee."