Hispanic Heritage Month: Role models and research
October 8, 2021
How Dr. Zazil Reyes Garcia finds inspiration close to home and in her students.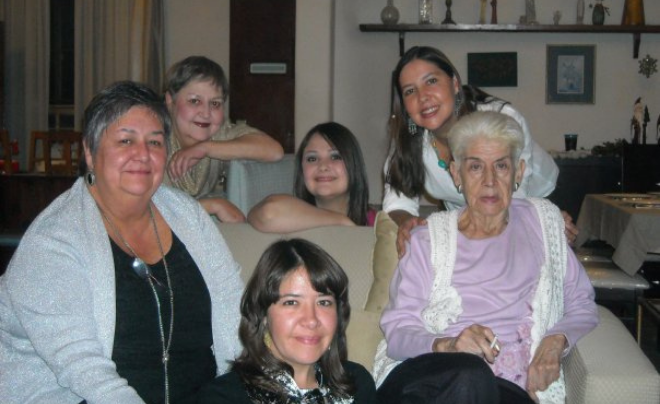 "I'll have to say that the women in my family are my role models both personally and professionally."
Dr. Zazil Reyes Garcia, associate professor and director of Communication Arts ABM Programs at the University of the Incarnate Word, points back to her mother, grandmother, and many other women in her family for her drive and ambition in life.
"My maternal grandmother graduated from medical school in Monterrey, Mexico in the 1940s, when not many women were pursuing a career," said Reyes Garcia. "Her sisters started working at 15 to support her and their other siblings who had gone to college. My paternal grandmother was a homemaker until her youngest son left for college. She then enrolled into an education program and taught at underserved middle schools in Mexico City for decades."
Reyes Garcia was born in Yucatán, Mexico, before coming to the U.S. as a teenager while her parents attended graduate school in North Carolina. She then returned to the U.S. in 2009 to pursue a Ph.D. at UT Austin and has been in Texas since then. Growing up, her mother was an activist scholar who, with a group of friends, wrote a weekly feminist column for a newspaper in Yucatán.
Reyes Garcia credits her dad with being a feminist, too, but she attributes the women in her family for her love of research, and her interest in the topics make the work enjoyable.
"I am obsessed with media and pop culture, so that's the easiest part of my research," said Reyes Garcia.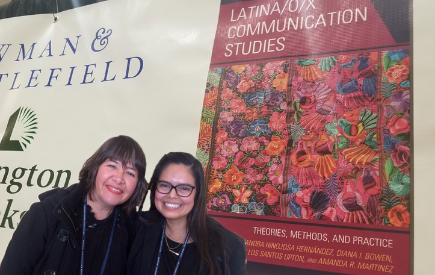 "It's hard to express in a few words what I've learned through my research. Most importantly, that Latinas/os/x have been vastly underrepresented and misrepresented in the media. That underrepresentation – both as producers of content and as subjects of portrayals – continues to be a problem, and that we have much work to do."
Reyes Garcia uses her classes to help continue that work, allowing her teaching and research to inform each other. She brings questions and information from research into her classes and allows her students' experiences and questions to help shape her interests and future explorations.
Prior to joining the UIW family, Reyes Garcia had only visited San Antonio once, but she fell in love with the city and the community. Every person she met, she says, was very kind, and it was easy to see herself here.
"The first thing that attracted me to the school was the position," said Reyes Garcia. "My department was looking for a professor in bilingual communication. when I met with the representative from human resources and they beautifully and seamlessly switched between Spanish and English during our conversation, I knew this is where I wanted to be."
Reyes Garcia's love for teaching has continued at UIW. Deciding which class is her favorite to teach is not an easy task. She says she tells each class "This one is my favorite!" and she means it, acknowledging that she teaches what she considers "all the cool classes."
Reyes Garcia hopes her love of research and learning will influence her students, especially minority students. She wants them to understand the contributions that their communities have made and continue to make.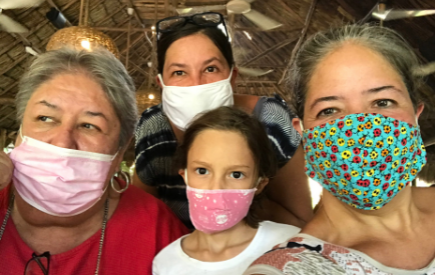 Reyes Garcia has worked with bicultural programs before, teaching courses in both English and Spanish in the U.S. and Mexico. She discovered a lot teaching in Mexico, but she has learned to appreciate diversity more since arriving at UIW.
"In the U.S., and especially at UIW, I have had the privilege of working with truly diverse student populations. It is more challenging and also much more rewarding."
Through her love of research and teaching, and her desire to help her students contribute to the world, Reyes Garcia continues to point back to her role models as her guiding light.
"I owe the women in my family my interests," said Reyes Garcia. "All of these women opened doors for others in their different professions. Those who are gone left a strong mark on the people around them and taught the next generations to strive for the same."