UIW Receives Grant Funding for More COVID-19 Vaccinations
September 21, 2021
Funds Will Allow for Outreach in Rural Bexar County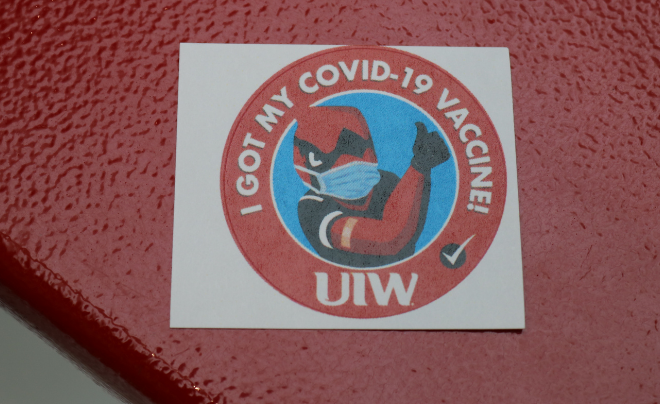 San Antonio – The University of the Incarnate Word (UIW) is pleased to announce that it has received $16,326 in funding to help UIW provide COVID vaccinations to residents in primarily rural parts of Bexar County. UIW received the funds through a grant from the Houston-based Episcopal Health Foundation awarded to members of The Health Collaborative here in San Antonio, of which the university is a part. The funds will allow UIW faculty and students to coordinate and take-part in six COVID vaccine events between September 2021 and February 2022.
"Throughout the pandemic, UIW faculty and students have been on the front-line in helping others," says Dr. Holly Cassells, dean of the Ila Faye Miller School of Nursing and Health Professions. "We have been blessed to be a part of literally dozens of pop-up and day-long clinics throughout Bexar County delivering the COVID vaccine to anyone who wants it. We are thankful to the Episcopal Health Foundation and The Health Collaborative for allowing us the opportunity to continue this mission in the spirit of our founding congregation, the Sisters of Charity of the Incarnate Word."
UIW, which was recently ranked nationally in U.S. News and World Report for its Bachelor of Science in Nursing program, will be partnering with San Antonio-based The Health Collaborative on this latest effort. The Health Collaborative is made up of more than a dozen health providers, businesses and residents working together for better health outcomes among residents. The Episcopal Health Foundation was founded in 2013 and serves 11 million Texans over 57 counties in furtherance of their mission by making grants to qualified non-profit organizations and governmental entities to improve the health of Texas residents.