UIW Makes Major Classroom Tech Upgrades
September 2, 2021
Students Across UIW Campuses to Benefit from $1.6 Million Investment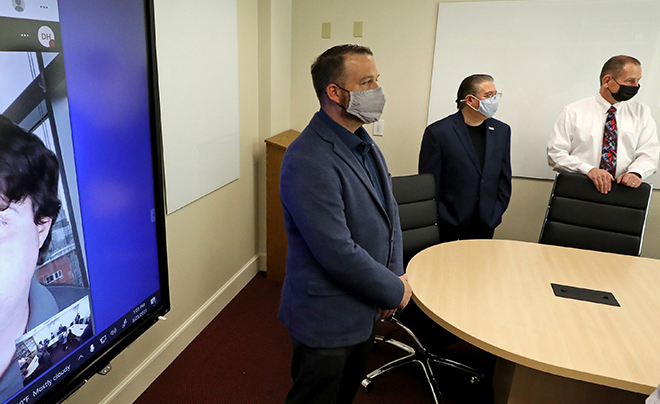 San Antonio – As students return to the University of the Incarnate Word (UIW) for the Fall 2021 semester, hundreds will notice a major change to their learning environment. Over the course of nine weeks during the summer, UIW has transformed 43 classrooms, auditoriums and other learning spaces with new technology to further enhance the learning experience.
With everything from high-definition wireless projectors with high sensitivity microphones, interactive digital displays, cameras, upgraded yet simplified control components and, in some rooms, minor furniture modifications, the changes will support new options in the classroom both in scheduling and participation. For example, students who may have had to miss class can join online within a fully interactive manner. Additionally, these new rooms can be used deliberately for hybrid instruction (in-person and online) or even to expand class sizes with online students where space and seat limitations may have been an issue in the past.
"The room installations were divided into different tiers of equipment and setup," says Neil Schroeder, UIW chief information officer. "All tiers were designed to support full multi-modal instruction from completely in-person dynamic instruction to a full range of hybrid/hi-flex instruction options with few to many in the classroom and all others simultaneously online.  While the room types provided a basic standard, there was very careful deliberation with deans and faculty to not only identify the ideal rooms but specifically dial in each room's exact setup with faculty feedback."
The $1.6 million worth of upgrades is considered the first phase of an investment that will cover all campuses at UIW.
"Even in the face-to-face environment, the highly dynamic active classrooms will provide a much more engaging student-centered experience," says Schroeder.