UIW Makes "Great Colleges to Work For" List
September 14, 2021
University Marks 13th Year to be Commended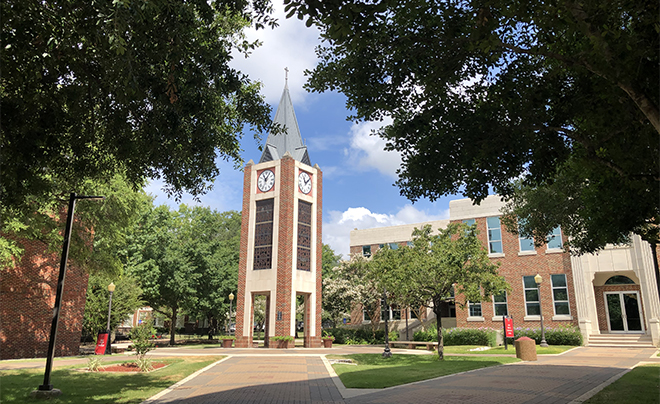 San Antonio – The University of the Incarnate Word (UIW) is one of the best universities in the nation to work for, according to a new survey by the "Great Colleges to Work For" program. This marks the 13th year that UIW has been recognized with this designation and the 12th year that the University is named to the publication's Honor Roll, which recognizes institutions who received top marks in multiple categories. The results, released in a special insert of The Chronicle of Higher Education, are based on a survey of 196 colleges and universities. The recognition is based on specific best practices and policies.
"Being honored among the best institutions to work for starts with having the best employees to work with," says Dr. Thomas M. Evans, UIW president. "We are blessed to have more than 1,000 individuals who have taken to heart our Mission to offer transformational education and prepare concerned and enlightened citizens. UIW faculty and staff are committed to doing everything they can to support our students' success, and, for that, I am wholeheartedly grateful."
UIW won honors in all 10 categories measured by the survey including:
Job Satisfaction and Support
Compensation and Benefits
Professional Development
Mission and Pride
Supervisor/Department Chair Effectiveness
Confidence in Senior Leadership
Faculty and Staff Well-being
Shared Governance
Faculty Experience
Diversity, Inclusion and Belonging
"This is truly a great accomplishment for UIW," says Dr. Barbara Aranda-Naranjo, UIW provost. "To be honored with this distinction for 13 years is a testament to the dedication of our employees to be a part of something bigger than themselves. I want to thank each and every one of them for doing their part to not only set high standards, but continually exceed them."
The survey results are based on a two-part assessment process: an institution questionnaire that captured employment data and workplace policies from each institution, and a survey administered to faculty, administrators and professional support staff. The primary factor in deciding whether an institution received recognition was the employee feedback. The "Great Colleges to Work For" program is one of the largest and most respected workplace-recognition programs in the country.