UIW Lands on Tops Jobs List
July 16, 2021
San Antonio Business Journal Ranks Top Private Employers in SA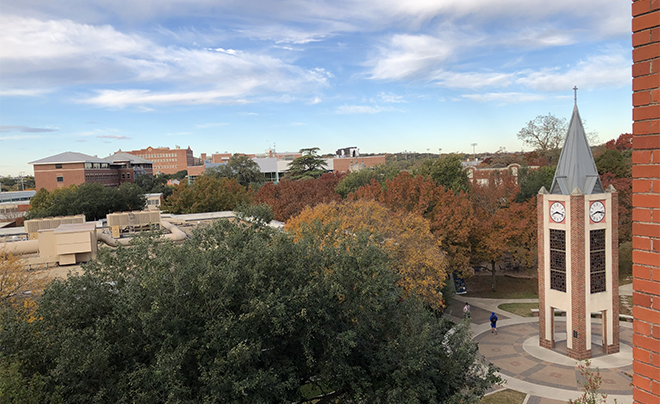 San Antonio – The University of the Incarnate Word (UIW) has landed on the list of Top Private Employers in San Antonio published by the San Antonio Business Journal. UIW ranked number 12 with 1,304 local employees and 1,568 employees company wide.
"There is no secret to our success at UIW: it is our employees," says Dr. Thomas M. Evans, UIW president. "The dedication of our faculty and staff is evident in their commitment to our University and the transformational impact they make on the lives of our students and our communities."
According to a 2021 study by the Independent Colleges and Universities of Texas, UIW, and its employees, students and visitors, have a total economic impact of over $524 million a year. With direct spending accounting for over $263 million a year.
In addition, for more than a decade, UIW has landed on the Great Colleges to Work For list put out by The Chronicle of Higher Education. That list is based on a survey of employees that measures best practices and policies. The newest version of the Great Colleges to Work For list will be released in September 2021.