UIW and Compassionate San Antonio Present: Stories of Truth and Transformation
July 27, 2021
A Three-Day Institute of Listening, Sharing and Acting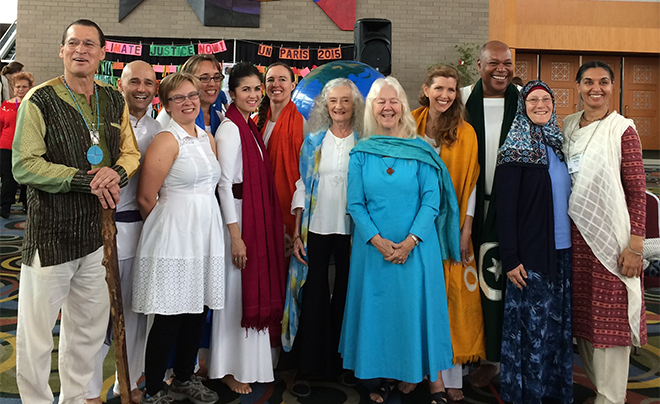 San Antonio – The University of the Incarnate Word (UIW) in cooperation with Compassionate San Antonio and the City Faith Based Initiative invites all to the upcoming three-day event, Stories of Truth and Transformation: Compassion, Solidarity in Civic Engagement and Teaching Social Justice . The free event will be held virtually on August 4-6, 2021 beginning at 9 a.m.
This event will bring together noted speakers such as Cary Clack, Jim Harrington, Lionel Sosa, Arturo Chavez, Ann Helmke, Dennis Slattery, Alfredo Ortiz, Sandy Guzman Forster and more considering story and narrative for compassion, healing, civic engagement and growing in social justice and how educators can pass along those lessons. This free, virtual workshop is open to all educators who are interested.
"Who are we? We are not Dallas, Houston, LA, Chicago – and we do not want to be. We are San Antonians, San Antonianos. Open, collaborative, united, joyful, trusting and compassionate. That's our story," says Lionel Sosa, San Antonio Peace Laureate.    
"San Antonio has the dubious distinction of having among the highest percentage of people living in poverty among the 25 largest U.S. cities and of being one of the most economically segregated cities with huge gaps in neighborhoods, education, job opportunities, housing and medical care availability. We gather to transform our stories and help and heal each other," says Sister Martha Ann Kirk, a Sister of Charity of the Incarnate Word, founders of UIW.
Sister Martha Ann explains that, while the international Charter for Compassion was inaugurated in San Antonio on the UIW campus in 2009, it has been embraced in a City Council Resolution. This institute is within the City of San Antonio Movement explained in a Case Study just released.
"We are keenly aware of what is at stake: Families. Students. Careers. Community. Economic development. Shelter. Mental and physical health. Literally life and death. To only name a few within our collective futures," says San Antonio Mayor Ron Nirenberg. "It is not only time to say STOP to the pain, harm and suffering, it is also time to say, there is a different way. Another path. Another story. And to do so on a collective scale."
Am I a victim? A survivor? A hero transforming the challenges into wisdom and compassion?  We will explore transforming the stories of our city for more diversity, inclusion and equity.  
Register here  for all or parts of the free gathering.