UIW set to host Girls Global Summit
February 12, 2020
Hundreds Expected to Attend Annual Community-Wide Gathering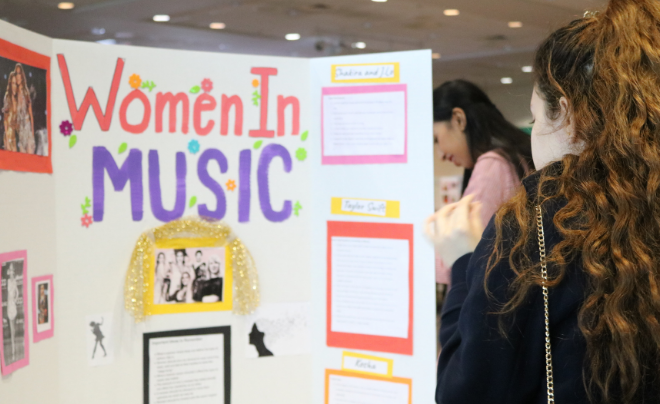 San Antonio – What does it mean to be a global citizen? Teams of school-age girls will lead a FREE, half-day program to explore that question, Women's Global Connection (WGC) is celebrating its 8th Annual Girls Global Summit on Saturday, Feb.15 from 9 a.m. – 1 p.m. in the Rosenberg Sky Room at the University of the Incarnate Word (UIW) – Broadway Campus.
The Summit offers impactful and thoughtful cross-cultural engagement led by more than 300 middle and high school girls from 20 different schools across the San Antonio metropolitan area. Exploring themes that resonate with our girl groups, conference attendees will engage in several round-table discussions and participate in leadership development exercises designed to embolden and inspire summit guests.
"We've designed the summit to explore this question: What if local girls were given the message early, through relational, hands-on leadership training and mentoring, that their ideas and skills have an essential place in our public sphere?" says Nicole Foy, WGC executive director. "This is the kind of critical empowerment training that girls need right now."
Issues to be discussed this year include: Global Violence Against Girls and Women, Cancel Culture and Slacktivism, Women and the Media and more. This year's keynote speaker is Shannon Sedgwick Davis, international humanitarian and activist. Davis is CEO of Bridgeway Foundation, a philanthropic organization dedicated to ending and preventing mass atrocities around the world.
All are invited – whether you are a community leader, mom, teacher, or a girl getting a sense of the larger world. Due to the donations from generous supporters, this event is free for everyone to attend.