UIW Invests in Student Entrepreneurs Through Startup Challenge
August 24, 2020
$10,000 Competition Sponsored by HOLT Ventures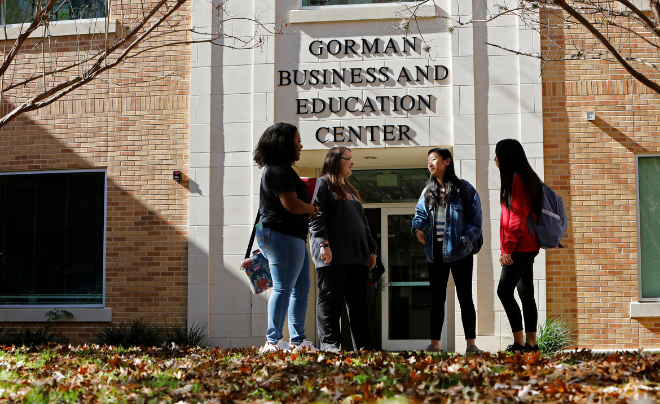 San Antonio – The H-E-B School of Business and Administration (HEBSBA) at the University of the Incarnate Word (UIW) is excited to host the annual Startup Challenge, sponsored by HOLT Ventures, as student entrepreneurs compete for $10,000 in startup funding.
The 13-week competition encourages students and other members of the Cardinal community to team up and develop a business model from concept to creation. The winning team will be awarded $10,000 to fund their startup business. A $2,000 prize is awarded to the second-place team.
The Startup Challenge at HEBSBA is looking for big ideas and compels students to develop creative solutions to real-world problems. The challenge is open to all students at the University and promotes cross-disciplinary teams to ensure a diverse leadership base for each startup.
Professionals and entrepreneurs from the San Antonio business community partner with each team to serve as mentors throughout the challenge, providing valuable insight and guidance. Additionally, HEBSBA hosts workshops to provide another layer of guidance as students develop their business proposals and plans for the $10,000 in seed money.
"Something that makes our Startup Challenge different than other entrepreneurship competitions is its own progressive process," said Dr. Jose Moreno, associate professor of Finance and a faculty organizer for the event. "A student is not required to know everything about how to start a business, neither to have a clear business idea. They will have the opportunity to learn in the process, as well as improve their original idea. Also, the mentoring component makes this competition not only a learning experience, but a networking opportunity too."
Registration for the Startup Challenge is open now through Sept. 11, 2020. The challenge begins Sept. 15, 2020, when teams are notified of their acceptance to competition. The challenge culminates Dec. 4, 2020, when teams present their final proposals to a panel of judges from the San Antonio business community, who will select the winner of the $10,000 first prize.
Visit the StartUp Challenge website to learn more about the Startup Challenge and to register your team.