UIW presents "What's Catholic About Healthcare?"
May 3, 2019
UIW presents "What's Catholic About Healthcare?"
A Lecture on the Catholic Intellectual Tradition

San Antonio – The University of the Incarnate Word (UIW) College of Humanities, Arts, and Social Sciences (CHASS) is proud to the present the 2nd annual Bernadette O'Connor Lecture on the Catholic Intellectual Tradition, "What's Catholic About Healthcare?" at 7 p.m., Thursday, Feb. 1 in the Student Engagement Center Ballroom. Dr. Alexandre Martins, MI, of Marquette University will present the lecture, which will focus on the principles of Catholic Social Teaching, such as the preferential option for the poor, and the challenges of creating healthcare systems that are people-centered.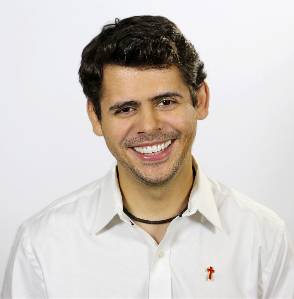 The lecture series, created by CHASS in 2017, will both engage the Catholic Intellectual Tradition and bring it into dialogue with contemporary questions. In light of the ongoing national debate about healthcare, as well as the opening of UIW's School of Osteopathic Medicine, the University is especially pleased to have Dr. Martins, a specialist in healthcare ethics, deliver this year's lecture.
The lecture series is named after UIW Professor Emerita of Philosophy, Dr. Bernadette E. O'Connor, who, throughout her tenure at UIW, has been dedicated to drawing the attention of students and faculty alike to the resources that the Catholic Intellectual Tradition contains. Dr. O'Connor served as Dean of the Division of Fine Arts and Humanities from 1990 to 1993, and then as faculty in the Philosophy Department from 1993 until her retirement in 2014. 
This event is free and open to the public.
###UIW###
CONTACT:    Margaret Garcia, associate director of communications & marketing, (210) 829-6001 or mlgarci2@uiwtx.edu