Changing the Lives of Patients Suffering Visual Impairment
September 14, 2018
Making a Difference in the Community
San Antonio – On Friday, September 14, the University of Incarnate Word (UIW) Bowden Eye Care Clinic along with Sight Savers America changed the lives of 10 individuals suffering from severe visual impairment. These individuals identified through the UIW Rosenberg School of Optometry's (UIWRSO) low vision faculty and local teachers of the visually impaired were then referred to Sight Savers America's low vision program. Sight Savers provides eye care and low vision services at no cost to qualifying individuals.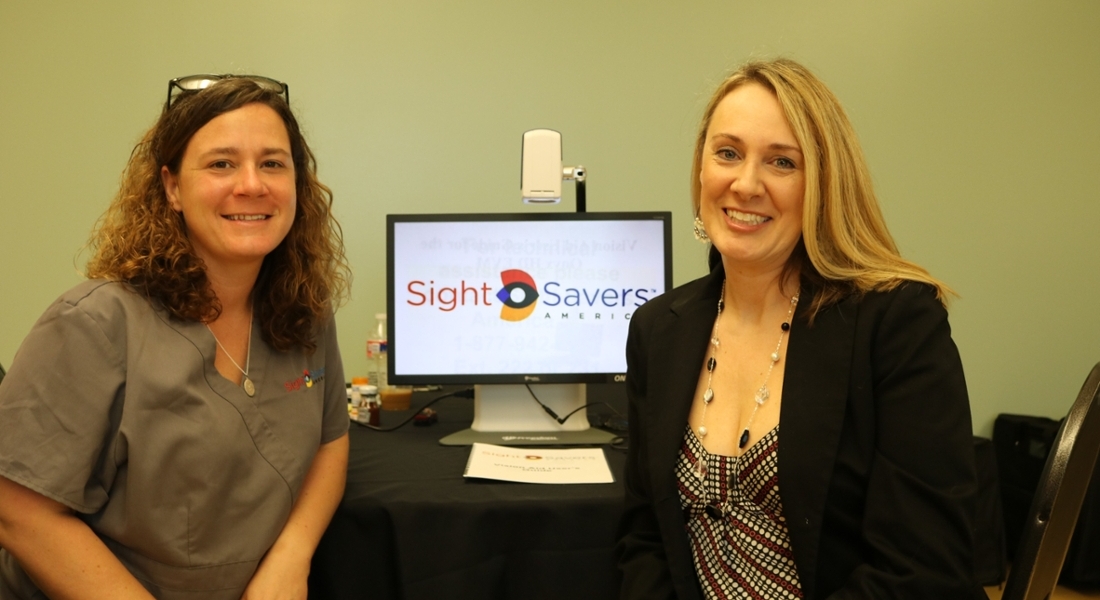 (Pictured L-R )Jennifer Williams, a Sight Savers Trainer and Dr. Stephanie Schmiedecke Barbieri, chief UIW Low Vision Services assisted patients with making a difference in our community.
The Onyx EVM will be life-changing, allowing each person to make the most of his or her remaining vision. This device dramatically enhances contrast and magnifies objects up to 118 times and will open up a new world of opportunity, allowing them to read, write, sew, do homework, groom themselves, and even see their loved ones' faces clearly. EVMs are more expensive than the average family can afford and are not covered by any type of medical insurance. The average cost is approximately $2,600. During the clinic, Sight Savers America's staff members trained each individual and their families to use the EVM before taking it home.
UIWRSO has been in partnership with Sight Savers America since 2012. Since the partnership began, the co-authorship of grants have enabled the program to grow from Houston to San Antonio, to the Texas Hill Country, Rio Grande Valley area up to the Dallas area.
"We are proud to share that some of our funding has now been able to serve visually impaired adults. Traditionally, funding has been easier to obtain for children with vision impairment. According to the US Census Bureau, by 2056, there will be more people over the age of 65 than those under 18. (US Census Bureau) Understanding that most age-related eye diseases predominate in this age group, the need for services will continue to rise," said Dr. Stephanie Schmiedecke, chief UIW Low Vision Services.
Once received these devices change the quality of life for those receiving them. One patient shared that the first thing she was going to do is to was, "scrapbook this afternoon". Another said that he was going to begin sewing with the device. A hobby he had been eager to work on.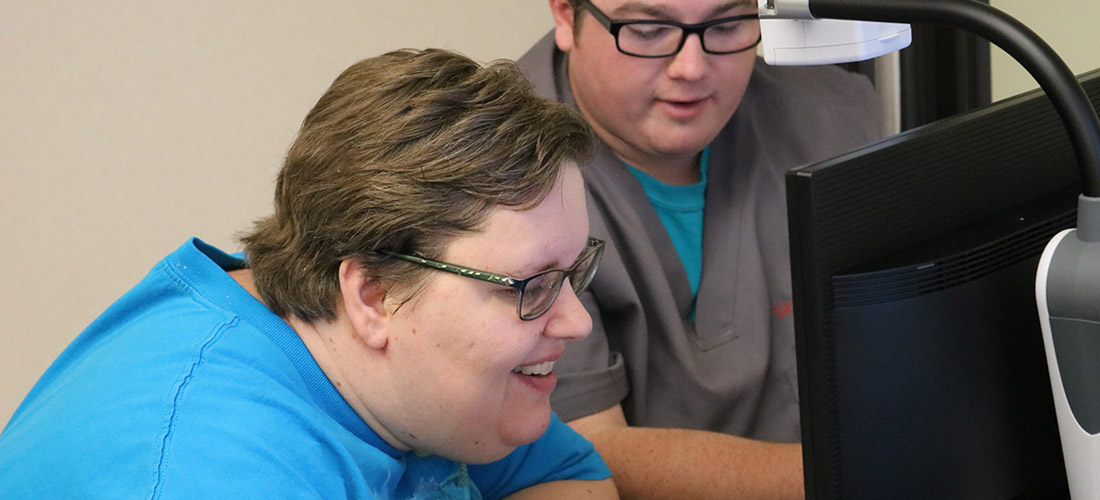 The patient pictured above shared that the first thing she was going to do after receiving the device and being trained on it was to "scrapbook."
This is the second year that the partnership has been able to provide electronic video magnifiers and text to speech devices to adults. The patients are evaluated by the low vision service at the UIWRSO. Once it is determined they meet the visual requirements for a device, and they have a financial need, they are referred to Sight Savers for an evaluation.
###UIW###
CONTACT - UIW Office of Communications & Brand Marketing, (210) 829-6001 or pr@uiwtx.edu