UIW Named a "2017 Great College to Work For"
May 3, 2019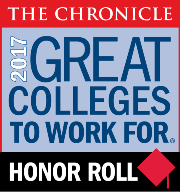 UIW Named a "2017 Great College to Work For"
Honor by The Chronicle of Higher Education puts UIW in elite company
San Antonio – For the ninth consecutive year, the University of the Incarnate Word (UIW) has been named one of the best colleges in the nation to work for, according to a survey by The Chronicle of Higher Education.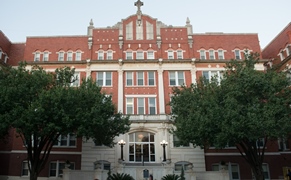 The results, released in The Chronicle's annual report on The Academic Workplace that gauges specific best practices and policies, are based on a national survey of 232 institutions who participated in 2017, including 155 four-year institutions and 77 two-year institutions. Of these, 79 institutions are recognized as a 2017 Great College to Work For®, including 57 four-year institutions and 22 two-year institutions. Results are reported for small, medium, and large institutions. UIW is included among the medium universities, reserved for institutions with 3,000 to 9,999 students. In addition, this is the 8th consecutive year that UIW has received the prestigious Honor Roll designation.
UIW won honors in 10 categories:
Collaborative Governance
Compensation & Benefits
Confidence in Senior Leadership
Job Satisfaction
Professional/Career Development
Respect and Appreciation
Teaching Environment
Tenure Clarity and Process
Work/Life Balance
Honor Roll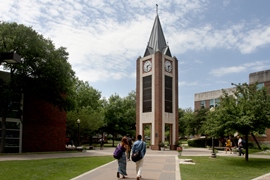 "Ten years in, the Great Colleges to Work For® distinction is well-known by academic jobseekers as a sign that an institution's employees are valued and given opportunities for growth even when they face financial constraints," said Liz McMillen, editor of The Chronicle. "Any college or university that's on the list is showing that they emphasize one of their most valuable assets: their faculty and staff."
The survey results are based on a two-part assessment process: an institutional audit that captured demographics and workplace policies, and a survey administered to faculty, administrators, and professional support staff. The primary factor in deciding whether an institution received recognition was the employee feedback.
To administer the survey and analyze the results, The Chronicle worked with ModernThink LLC, a strategic human capital consulting firm that has conducted numerous "Best Places to Work" programs, surveying hundreds of thousands of employees nationwide.
Great Colleges to Work For® is one of the largest and most respected workplace-recognition programs in the country.
###UIW###
CONTACT:    Margaret Garcia, associate director communications & marketing, (210) 829-6001, mlgarci2@uiwtx.edu