UIW Celebrates "Year of the Rooster"
May 3, 2019
San Antonio - Students at the University of the Incarnate Word (UIW) will celebrate Asian New Year / "Year of the Rooster" from 11:30 a.m. – 1:30 p.m., Tuesday, Jan. 31, in the McCombs Center Rosenberg Sky Room.
Guests can sample Asian cuisine, enjoy Asian music, traditional Asian dances, and authentic drum performances. The highlight of the event is the traditional Lion Dance performed by UIW's Institute of World Cultures Lion Dance Team.  Everyone will have a chance to win door prizes and play traditional Asian games for prizes as well.  Guests can also participate in a variety of cultural activities.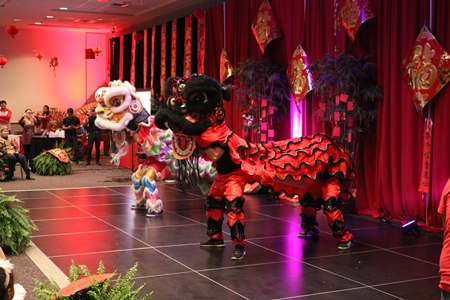 The UIW Institute of World Cultures sponsors the university's Asian New Year celebration each year.  This annual celebration provides a feeling of home to the diverse Asian population attending the university while highlighting Asian culture for the local community.
###UIW###
CONTACT:    Margaret Garcia, associate director communications and marketing, (210) 829-6001, mlgarci2@uiwtx.edu