UIW welcomes former ITT Tech students
May 7, 2019
San Antonio –  The University of the Incarnate Word (UIW) recognizes the need of the many students searching for a way to complete their education after the closing of ITT Technical Institute campuses earlier this month.
The U.S. Secretary of Education, John B. King Jr., indicated at the time of the closure that students have two options to continue their education: pursue a closed school federal loan discharge or transfer to a comparable program. For students who have weighed their options and have chosen to continue towards graduation at another institution, UIW welcomes you.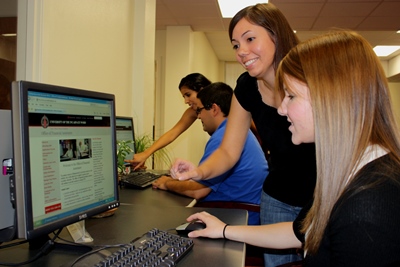 UIW has developed a plan that specifies which ITT Tech courses will transfer as sufficient substitutions for courses in theBachelor of Science in Computer Information Systems (CIS) and Bachelor of Science in Cyber Security Systems (CSEC) degree plans, as well as courses that will fulfill some UIW core requirements. Students will be required to demonstrate proficiency before accepting credit for advanced courses. 
Advisors in these disciplines are available to meet directly with former ITT Tech students who are interested in discussing how their specific coursework will transfer to UIW. Accepted students may begin classes in the Spring 2017 semester. For more information, contact UIW at 210-829-6005 or by email at admission@uiwtx.edu.     
CONTACT   UIW Communications and Marketing, (210) 829-6001, pr@uiwtx.edu