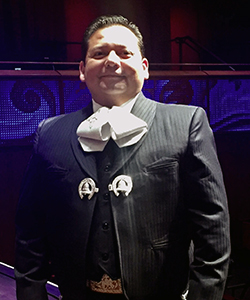 Born, raised and still residing in San Antonio, Carlos is the A&R and Publishing Director for Dallas-based Azteca Music Group specializing in the marketing of Regional Mexican Music. To date, Carlos has worked creatively on 23 GRAMMY and Latin GRAMMY-nominated albums, and two albums that won a GRAMMY and Latin GRAMMY. He has served on the Recording Academy's Texas Chapter Board as an Advisor, Governor, Vice-President, President and as a National Trustee representing the Texas Chapter. Carlos also serves on the newly formed San Antonio Music committee. He attended South San High School, Palo Alto College and is a graduate of UIW ('02) with a B.A. In Music Industries Studies. He is a proud husband and father and continues to perform mariachi music on weekends. He also teaches a Publishing course at San Antonio College.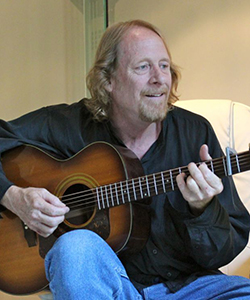 Doug Gill might just be writing the story of your life. The Monterey, California native has a knack for reaching into his own heart and finding the core of emotions that drives us all. He has spent the last thirty years writing, recording and performing music in Nashville and has worked with some of the best writers and musicians on the planet. His songs have been recorded by a long and illustrious list of artists, including Patty Loveless, Pam Tillis, Chris LeDoux, Tammy Wynette, Wynonna and The Marshall Tucker Band. Doug's song "I Just Come Here For the Music" was the first single from Don Williams' album "And So It Goes". Recorded as a duet with Don and Alison Krauss, it was nominated for a 2013 Grammy award. The following year saw the release of "Stronger Back" on Williams' final album "Reflections".
Lynn Langham and Doug Gill are two of the most respected names in the Nashville songwriting community. Lynn is a Grammy winner for her song "Old Yellow Moon", title cut of the first Emmylou Harris and Rodney Crowell duet album. Doug was also recently Grammy nominated for "I Just Come Here For The Music", recorded by Don Williams and Alison Krauss. Other credits include, Wynonna, Tammy Wynette, The Marshall Tucker Band, Patty Loveless, Pam Tillis and the list goes on. In addition to being fine writers, Lynn and Doug are both accomplished musicians and performers. They have a magical chemistry onstage, and together they make powerful moving music that weaves through styles and influences seamlessly.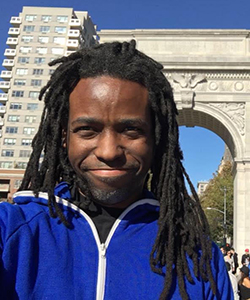 V. Marc Fort is the Marketing & Communications Specialist at the Texas Music Office, within the Office of the Governor. Fort has more than 30 years of music experience performing and recording on electric bass guitar, violin, drums and singing. Fort has performed in numerous bands that have toured with and opened for various musical acts around the world. He has worked as a recording artist for various indie labels including Last Beat, Unclean, Redemption and Doghouse Records, as well as for major labels such as Scotti Brothers and Hollywood/Mammoth Records (Disney Music Group).
Additionally, Fort worked as a staff journalist at The Denver Post and the Austin American-Statesman. His photos and articles have been syndicated by Associated Press, as well as featured in various media including Brooklyn Vegan, NME, and with Dan Rather's News and Guts Media Group. Fort received his Bachelor of Arts in English from the University of Texas at Austin. He enjoys volunteering on the advisory boards of the Austin Music Video Festival, Austin Music Foundation and the advisory committee of Austin Community College's School of Music Business, Performance & Technology. Fort also volunteers with the nonprofit KOOP 91.7 FM community radio station where he DJs the Ear Candy 2.0 program.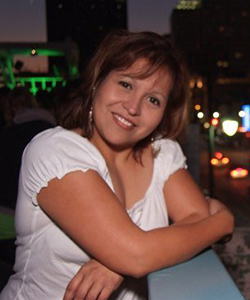 Velia Gonzalez, is the co-founder & Director of Operations for Why Not? Entertainment, a professional Music Business Marketing & Publicity company. Why Not? Entertainment has proudly represented International Pop Artist Shaila Durcal, 2 time Latin GRAMMY award winner Michael Salgado, "El Charro De Oro" Sebastien De La Cruz & other various other artists, bands & music business organizations that include: The Latin Songwriters Hall Of Fame and The Tejano Music Awards.
Velia studied Radio, TV & Film at San Antonio College. She went on to become the Associate Director, Creative Services U.S. Latin & Latin America for ASCAP (American Society of Composers Authors & Publishers) for nearly 15 years. She managed ASCAP's Texas office successfully and provided membership services to the region as well as other USA and Latin American territories, including Mexico & South America. Some of her Accomplishments include: the ASCAP affiliations of hit-makers and publishers that continue to generate significant royalties for the company like Ramon Ayala, Michael Salgado, Fidel Rueda, Diana Reyes, and many more. During her time at ASCAP, she also worked for Mediaguide nearly 3 years as a consultant and assisted in launching their Latin department. She monitored radio airplay throughout the U.S. and Puerto Rico. Mediaguide was later sold to Monitor Latino and is the current system they use to monitor radio AirPlay.
Velia is also the co-founder of JM3 Records that signed & developed the Latin pop group TABU and landed several hit songs back in 2004-2007. In 1999, Velia received an American GRAMMY nomination for her participation as a songwriter for Latin Pop artist and actress Jennifer Peña's album Mariposa. Velia has also served in the advisory board committee at San Antonio College for the Radio, TV & Film dept. She is also a voting member of the Latin Songwriters Hall of Fame & a member of the GRAMMY's, the Texas Recording Academy chapter.
Contact: Velia Gonzalez, Cell: (210) 204-6001
Twitter: @WhyNotEntertain
Instagram: TeamWhyNotEntertainment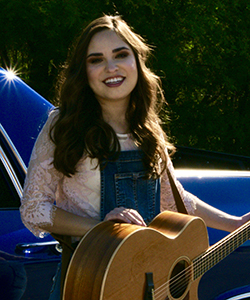 Marcy Grace is an up-and-coming singer/songwriter from San Antonio, Texas bringing fresh and new ideas to the Texas Country/Americana market. She is known for her big and unique voice. This Texas girl has been playing music for most of her life and is a multi-instrumentalist playing drums, guitar, keyboard and banjo.
In 2018, Marcy won the New Female Vocalist of the Year from the Big Star 97 Awards and was recently nominated by the 2019 Texas Radio Music Awards for Best New Female Artist. She's had two Top 40 singles on the Texas Regional Radio Chart and was featured Top 40 on the Texas Music Pickers Spotify chart & playlist. Marcy was also chosen to perform at the 2019 Future Faces Show at the Texas Radio Music Awards.
Marcy's song "Margarita Man" is featured in the upcoming film The Margarita Man starring Danny Trejo (Machete), Jesse Borrego (Blood In Blood Out), Pepe Serna (Scarface) and Sebastian De La Cruz in 2019.
Marcy is also continually involved with Any Baby Can, an organization that helps families with children and young adults who have health or developmental issues.
In 2016, Marcy Grace graduated from The University of the Incarnate Word, Magna Cum Laude, with a degree in Music Industry Studies. She also was awarded the Music Industry Senior Achievement Award.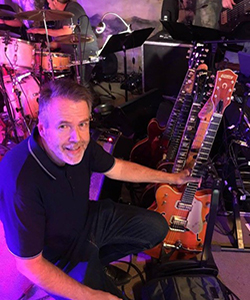 Composer, producer, musician and studio owner, this Virginia native got his first Kay guitar at age 12. By 17, Keith was rocking with local bands, often on the road, playing a variety of music styles from country to rock, jazz, R&B and even a little funk. To this day, Keith enjoys playing live music and can be found on stage with several bands.
Keith was a music major at James Madison University in Harrisonburg, Virginia, and the Southwest Guitar Conservatory (SWGC) in San Antonio, Texas studying under Jackie King. After graduating from SWGC, Keith joined SWGC's teaching staff and it was during this time that Keith got the bug for recording and writing commercial music.
In 2001, Keith opened the doors of his own recording studio - Harter Music. Situated in Northeast San Antonio, the studio produces a variety of projects ranging from radio and television commercials and original scores for feature films to album projects produced and recorded by local and national musicians.
While day-to-day you can find Keith producing or writing music in the studio, his passion remains in playing live music and being part of the energy that comes from being on stage keepin' it live with other musicians.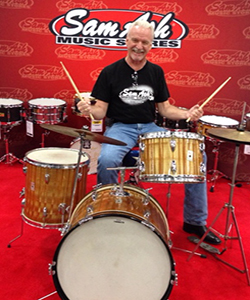 I started with Sam Ash Music Stores 16 years ago opening the new San Antonio store as the General Manager. Building that store to be one of the top stores in the company was a lot of fun and hard work. Currently the Regional Manager of our Southwest Division over Texas, Arizona and Nevada. Prior to Sam Ash I was with MARS Music as both a General Manager and one of two Regional Managers over all stores that did not touch the East Coast. I have been in the Music Industry for over 25 years and in my former life ran Target Stores, Office Depots and Gemco Department stores.
First Paying gig was a street musician in the subways. I was a starving student and it paid pretty well in the day!
Educational Background
Central High School, London, England, 1970
American College of Paris, Paris, France
University of Houston, Houston, Texas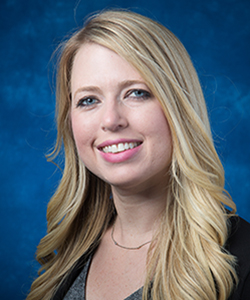 As the Marketing, Film & Music Administrator for the City of San Antonio's Department of Arts & Culture, Krystal's core mission is to position San Antonio as a top destination for arts and culture – including film and music. Under her leadership, and alongside the San Antonio Arts Commission's Film & Music Committees, department successes include an increase in film permits issued by almost 80%, recruitment of film projects including HBO's "Entre Nos," DIY Network's "Pool Kings", and NBC's "American Ninja Warrior" to San Antonio, development of film and music industry databases for San Antonio talent and businesses to be discovered for paid opportunities, the launch of a Local Music Spotlight Program resulting in paid gigs for highlighted musicians, and the recognition of San Antonio as a Film & Music Friendly City. In addition, more than 60 positive news stories were secured about the department and its programs and events in Fiscal Year 2019.
Previous to her role, Krystal spent 10 years in the private and public sectors, leading award-winning marketing and public relations strategies for hospitality and technology companies. She claims the Orangemen and Student Prince as mascots, with a master's degree in public relations from Syracuse University and her undergraduate degree from Heidelberg University in Tiffin, Ohio. Any spare time finds her exploring hidden corners of San Antonio and serving as a personal butler to her dog and cat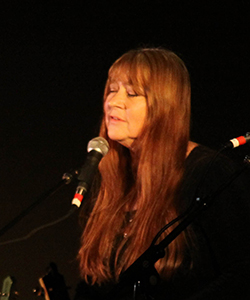 Lynn Langham's songs have been recorded by Wynonna, Emmylou Harris, Rodney Crowell, Tricia Yearwood, Elizabeth Cook and Carolyn Hester. Her song "Old Yellow Moon" (written with Hank DeVito) was the title cut of Harris and Crowell's Grammy winning duet album in 2014. It was also named album of the year at the 2013 Americana Music Awards. Lynn has shared the stage with legends like John Prine, Asleep At the Wheel, Larry Gatlin, Leon Redbone and Cheech and Chong. She has appeared as a musician on albums ranging from Johnny Cash to Emmylou Harris, Albert Lee, Todd Snyder and Richard Dobson, and she has influenced musicians everywhere she has gone. She even voiced the "Fuzz the Fob" character in the world of Teddy Ruxpin, the talking teddy bear that sold over 30 million cassette tapes worldwide.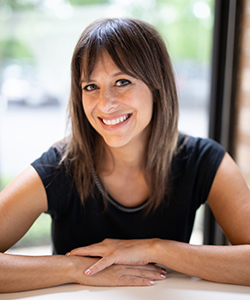 Amy Lombardi, Director, Entertainment Relations, leads TuneCore's office in Austin, Texas, working with artists and music industry professionals on digital music distribution while increasing the brand's presence throughout Texas. Amy began her music industry career in New York City as a receptionist at A&M Records, with stints in A&R and Artist Relations before settling into a publicist role at Warner Bros. Records, and then Nasty Little Man PR, representing artists such as R.E.M., Van Halen, Red Hot Chili Peppers, Foo Fighters, Radiohead, Live, LTJ Bukem, Neko Case and At the Drive-In.
In 2000, Amy moved to Chicago to create the boutique PR firm, Call Girl PR, launching the New Pornographers' debut Mass Romantic, and Alejandro Escovedo's, A Man Under the Influence. Over the next seven years Amy represented seminal acts such as Wire, Jon Langford (Mekons), Neko Case, Cass McCombs, Antietam and The Handsome Family, and film projects ranging in subject from the elusive Jandek, with Jandek on Corwood, to self-proclaimed King of Bluegrass, Jimmy Martin.
In 2000, Amy also founded the talent management firm Beekeeper Corp., home to three-time Grammy-nominee Neko Case, singer-songwriter Cass McCombs, singer Kelly Hogan, and duos My Gold Mask and Escondido. She serves on the board of the Austin Music Foundation and the Austin Community College's Music Business, Performance + Technology Advisory Committee, and is an Advisory Board member for Black Fret.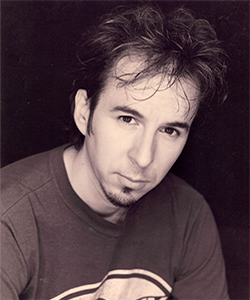 Michael Morales is an accomplished Top 40 recording artist, multi-Grammy winning producer and music entrepreneur. As a singer/songwriter on PolyGram Records, he garnered multiple Top 40 hits, MTV airplay and international hits. His touring career found him sharing the bill with KISS, The Red Hot Chili Peppers, Cheap Trick, Will Smith, Eddie Money and more. His acclaimed Studio M has created recordings for the likes of Beyonce, Freddy Fender, Def Leppard, CeeLo Green, Selena and Flaco Jimenez, resulting in six Grammy nominations and four Grammy wins. Morales's songs have appeared in films starring Woody Allen, Sharon Stone, Keifer Sutherland, Joseph Gordon-Levitt and Tommy Lee Jones and on network TV, including series such as FOX'S, King Of The Hill and Roswell.
Recent years have seen Morales producing new music, acting as a music legislation advocate on Capitol Hill and launching the popular Michael Morales Rockstar Academy in San Antonio.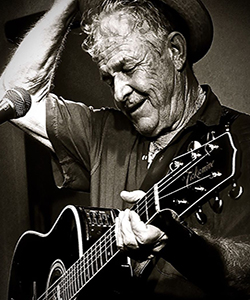 Claude Butch Morgan is a triple threat on the Texas music scene; he is a songwriter, storyteller, and guitarist who is constantly pushing his limits as a performer. He honed his chops as a guitar player in various USO bands while in the military during Vietnam, then came home to the San Antonio area and became known across Texas for his lead guitar skills and his energetic performance style. He found his songwriter groove at The Kerrville Folk Festival and was a finalist for New Folk in 2005 and 2008 and a winner of the Wildflower Performing Songwriters contest in 2004. A "Singer/Songwriter of the Year" nominee at the Texas Music Awards in 2012, Morgan continues to grab audiences with his songwriting and storytelling, punctuated by the taste and tone of a world class guitarist.
"I suspect Butch Morgan must write his songs, not just in between, but WHILE he is building a table, or driving state to state and gig to gig, or checking in on his friends, or doing something nice for somebody, or painting his house, or painting one of his artful paintings, or any number of other things he does so well and with so much compassion for his fellow creatures on this planet... 'Cause his songs reflect all this and all the love he has for the humane side of the human sojourn... Listen up and listen up good!" - Butch Hancock
B.A. – Mathematics with honors, Trinity University
B.S. – Electrical Engineering with honors, University of Texas, Austin
M.S. – Electrical Engineering with honors,University of Texas, Austin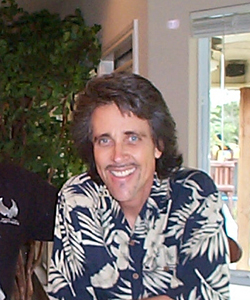 Mr. Perron has been recording engineer in thousands of music projects – albums, singles, music for advertising, etc. He has received Gold and Platinum Record awards for music he engineered and mixed. Some of his projects: Beyoncé, Selena (Grammy), Michael W. Smith, Flaco Jimenez (Grammy), Nicole C. Mullen, Cullen Offer (Grammy nominee), Leroy Parnell, David Kauffman (Aurora Award), Holly Dunn, Emilio, La Diferenzia, Mazz, Phylicia Rashad, Campanas De America, Darden Smith, Jim Cullum.
Marius is a musician and has played in musical groups for over fifteen years. He has real experience as a teacher: he was College Instructor in Mathematics for 4 years at the University of Texas in Austin. Mr. Perron is author of the book Proper Monitoring In The Recording Studio. He is the inventor and holds the patent for the "Russian Dragon" recording studio timing accuracy meter. Marius is a voting member for the Grammys. He is a member of the Recording Academy of the Grammy Association and the Audio Engineering Society.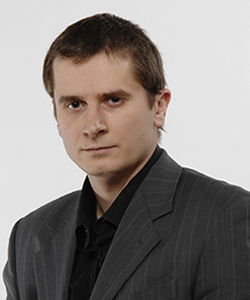 Dr. Stan Renard is the Assistant Professor and Coordinator of the Music Marketing Program in the Music Department at the University of Texas at San Antonio (UTSA). He is the Founder and Coordinator of Music Biz Day, the largest free music biz expo in Texas. Dr. Renard joined UTSA as part of the University's Goldstar Initiative, which supports its recruitment and retention of world-class faculty members. He has the unique background of someone who has taught business courses in business schools and music courses in music departments, and then used this experience to develop music business courses. Dr. Renard is Assistant Director of the start-up incubator CITE (Center of Innovation, Technology and Entrepreneurship). He is also a touring and recording artist, virtuoso violinist, violist, active conductor and the founder and arranger of the Grammy-Nominated Bohemian Quartet. Dr. Renard holds a Doctorate in Musical Arts (DMA) from the University of Connecticut as well as a Doctorate in International Business (DBA) from Southern New Hampshire University. Previously held collegiate appointments include Colby College, the University of Massachusetts, Amherst, the University of Connecticut, Storrs, Providence College, Eastern Connecticut State University, Southern New Hampshire University and the University of California at San Diego.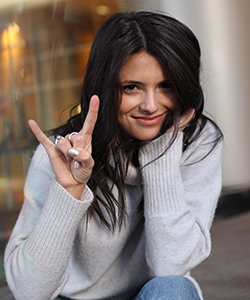 Originally from Sofia, Bulgaria, Maria Tangarova is a senior at McCombs School of Business at the University of Texas at Austin with a major in Finance with a concentration in Investment Management. Ms. Tangarova also attended the London School of Economics in June of 2018 where she studied Investment management, and business analysis and valuation.
During her time at UT Austin, Ms. Tangarova dedicated herself to her passion: the music industry. She is founder and creator of UTalent Records – the only student-run record label at UT Austin. Featured on KXAN, Fox News, The Daily Texan, and more, Maria Tangarova continues to show the Austin music community that there is room for growth and evolution in the industry. In addition to establishing UTalent Records, Ms. Tangarova has also been leading the Recording Academy's Texas Chapter as GRAMMY U Representative and intern for two consecutive years now. She has formed continuous relationships with artists and their managers by organizing various types of programs such as sound checks and Q&A's with artists like Billie Eilish, Tori Kelly, Noah Cyrus, & Ben Platt. In addition, she supervises 10 ambassadors across the state of Texas and advises her managers and Sr. Executive Directors on retention and recruitment strategies to grow the Recording Academy Texas Chapter membership. Ms. Tangarova's most recent professional endeavors were this summer, as an intern at KPMG, one of the "big four" auditing firms, where she worked as a management consultant in New York City.
With a passion for the entertainment industry and a background in investment management, Ms. Tangarova's end goal is to vigorously advance and transform the music space by applying tangible and effective solutions to the industry. Overall, Tangarova's mission is to utilize her background as a financial analyst to create synergies for artists in the entertainment industry.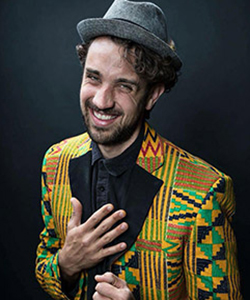 Adam Tutor is at his best when music, spirit and imagination flow through him, uniting hearts and expressing joy through the eyes of love. While his journeys as a musician, educator and community organizer have taken him across the world, he is laying roots in San Antonio to honor work as the Executive Director for San Antonio Sound Garden (SASG), a 501(c)3 that is building an educational pipeline for music. Adam is also an active music educator & mindfulness musician, working with kids of all ages, yogis of all flows, and humans of every rhythm.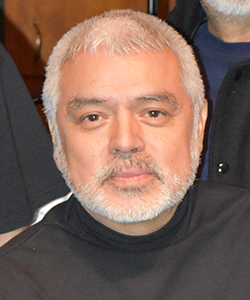 Gilbert Velasquez has been an active musician in San Antonio for over 45 years. In 1980 he began working as a studio musician. Gilbert quickly became involved in production both as an arranger and as a recording engineer. In the early '80's Gilbert worked as a staff producer for "Cara Records". In the '90's he continued as staff producer with Capitol EMI Latin and Sony Discos.
In 1995 Velasquez finally opened "Velasquez Productions Inc.". He has weathered the storms of criticism, time and age, but continues to produce all genres of music on an international level.
Gilbert is a member of the National Academy of Recording Arts and Sciences and is currently on the Board of Governors of the Texas Chapter of the Recording Academy, after serving two terms as Trustee.
Accolades include a total of fourteen (14) Grammy / Latin Grammy Awards for his work on various projects as a producer/engineer. He was recognized ('07) with the "Gibson Guitar Special Achievement Award" for his work in Tex-Mex music.
He has also garnered a total of ten (10) Tejano Music Awards, three Tejano Academy awards and one TEMA award. In November of 2006 Velasquez was inducted into the Tejano Root's Hall of Fame, in recognition of his contributions to Tejano Music.
In 2017 he received a proclamation from Texas Governor Greg Abbott, recognizing him for his "…vital influence to the Tex/Mex music scene. Your dedication as a musician highlights the best of the Lone Star State."
Additionally he received H.R. No. 435 from the House of Representatives of the 85th Texas Legislature, honoring him for his achievements in the music industry.
 "WHEREAS, Gilbert Velasquez of San Antonio has made significant contributions to Texas music over the course of a remarkable career spanning more than four decades."
He continues to create and innovate at an unrivaled pace and remains at the forefront in his profession.