Dr. Lucero Martinez Delgado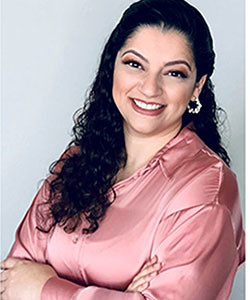 With my background in Medicine from Mexico, I was able to enter academia and focus on students pursuing health professions. I discovered a lack of minority representation of faculty in the health sciences, and that has to change. But if our students are underrepresented during their initial college degrees, how can they make it all the way to a faculty position, where they need advanced degrees? We must change things to increase their curiosity and interest in Academia, we must change at the roots.  
To be in a classroom with diversity, including the instructor, is to have rich conversations that will result in the development of empathy skills and sensitivity to the different groups we all identify with, not just ethnic/racial groups. This will later translate into better patient-provider relationships in healthcare, and just like we make connections with students, patients make connections with their healthcare providers.
Ila Faye Miller School of Nursing and Health Professions