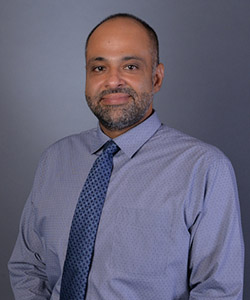 Dr. Alberto Rubio has ample cross-cultural experience in education, marketing, selling, and general business consulting. This has led him to believe that, to a certain extent, all humans are ethnocentric. Cross-cultural experiences have, however, allowed Dr. Rubio to understand that value systems are not better or worse, just different, an imperative in today's classroom.
A course rooted in cross-cultural information leads to discussions in which students can appreciate the intricacies of cultural values and their influence in business practices around the world. 
As an educator, enticing students to look at the world from different perspectives will enhance their performance since it would be easier to foresee potential opportunities or pitfalls in future endeavors. Especially in a relatively homogeneous region as Latin-America where the differences between our cultures can be significant.
H-E-B School of Business and Administration