MARK – Marketing, Advertising, Research and Knowledge
Join a community of future marketing professionals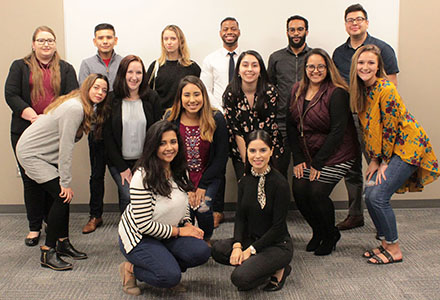 MARK – Marketing, Advertising, Research and Knowledge – was established by students with a passion for marketing thought and practice.
This student-led organization is made up of like-minded students who are interested in creating networking opportunities with marketing professionals at the local and national level. It also provides hands-on opportunities to practice marketing skills and positions students as valuable assets to employers.
Mission
We aim to provide a community hub for UIW students to connect and network with key business representatives, explore and apply marketing principles, and most importantly, grow their professional presence prior to graduation.
Goals
To instill and develop leadership, organizational and communication skills to its currently enrolled members
To help members develop their professional network
To help members develop and enhance professional marketing skills applicable to their careers
To create opportunities to conduct scientific study and research in the field of business
To promote friendly relations between students, faculty and the surrounding community
Membership
Visit the UIW Engage site to learn how to join and for information on membership deadlines.
Events and Information
Discover upcoming and recent events via UIW Engage.