Network with accounting professionals and find a community of peers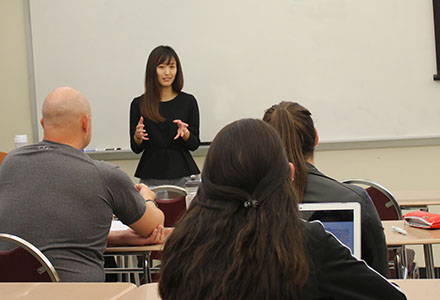 The Accounting Society at UIW is a student-led organization that brings accounting students together, introduces them to the broader accounting community, and expands their understanding of the discipline outside of the classroom. Their goal is to offer accounting students information and resources to prepare them for the accounting workforce before graduation.
The active organization provides the opportunity to meet accounting professionals and learn more about the business environment and invites students to develop relationships with accounting faculty. The Accounting Society provides networking opportunities during the academic year and shares scholarship, job, and internship openings.
Membership
Membership to the Accounting Society is available only to undergraduate and graduate students in the Accounting discipline. Membership dues are $10 annually and can be paid online or in-person at an Accounting Society meeting.
Events and Information
Discover upcoming and recent events via UIW Engage.