American Marketing Association
Become a part of a national organization and a university community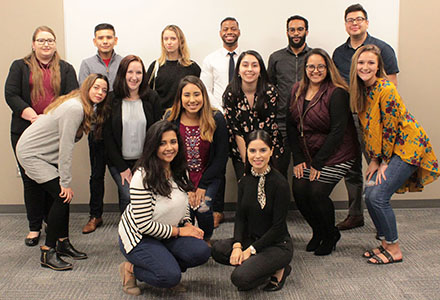 The University of the Incarnate Word - American Marketing Association (UIW-AMA) was established in the fall of 2017 by students with a passion for marketing thought and practice. UIW-AMA is a chapter of the national American Marketing Association, which includes more than 70 chapters and thousands of members nationwide.
The UIW chapter is made up of like-minded students who are interested in creating networking opportunities with marketing professionals at the local and national level. It also provides hands-on opportunities to practice marketing skills and positions students as valuable assets to employers prior to graduation.
AMA Goals:
To instill and develop leadership, organizational and communication skills to its currently enrolled members
To help members develop their professional network
To help members develop and enhance professional marketing skills applicable to their careers
To create opportunities to conduct scientific study and research in the field of business
To promote friendly relations between students, faculty and the surrounding community
Events and Information
Discover upcoming and recent events via UIW Engage.