Associate Professor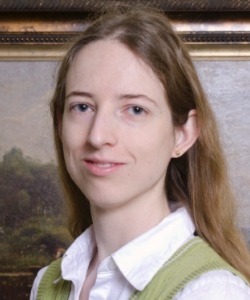 Prior to working in education, Dr. Frazier gained experience in clinical nutrition as a registered dietitian nutritionist. She previously served as the Dietetic Internship Director at Sam Houston State University. Now, she enjoys working with undergraduate and graduate students as the Didactic Program in Dietetics Director. For over 10 years she has worked to help prepare the next generation of registered dietitian nutritionists.
Contact Information
Office Location: Bonilla Science Hall 234B
Phone Number: (210) 283-5036
Email: hrfrazie@uiwtx.edu
PhD Health Promotion and Wellness, Rocky Mountain University of Health Professions 2017
MS Dietetics, Sam Houston State University 2006
BS Food Science and Nutrition, Sam Houston State University 2005
BS Environmental Science, Sam Houston State University 2002
Associate Professor of Nutrition, University of the Incarnate Word 2023-present
Assistant Professor of Nutrition, University of the Incarnate Word 2018-2023
Clinical Assistant Professor, Sam Houston State University 2011-2018
Clinical Dietitian, Huntsville Memorial Hospital 2007-2011
Introduction to Nutrition
Food and Nutrition Services Management
Food Systems Management and Laboratory
Nutrition in the Life Cycle
Dietetics
Medical Nutrition Therapy I
Master's Capstone Project
Advanced Nutrition Services Administration
Nutrition in the Prevention and Treatment of Chronic Disease
Nutrition and Health Behavior
Burnout among dietetic program directors
Emotional intelligence in dietetics
Gut microbiome
Grace-Farfaglia, P., Frazier, H., & Iverson, M. D. 2022. Essential factors for a healthy microbiome: A scoping review. International Journal of Environmental Research and Public Health, 19(4), 8361.
Frazier, H., & Grace-Farfaglia, P. 2021. Pandemic fatigue: Burnout among nutrition and dietetics program directors. Journal of the Academy of Nutrition and Dietetics, 121(10), 140.
Frazier, H. R., Ocker, L., Araas, T., & Blackburn, S. 2020. The relationship of emotional intelligence to perceived stress in combined master's of science and dietetic internship programs. Journal of Allied Health, 49(2), 149-155.