Center of Academic Excellence in Cyber Defense (CAE-CD)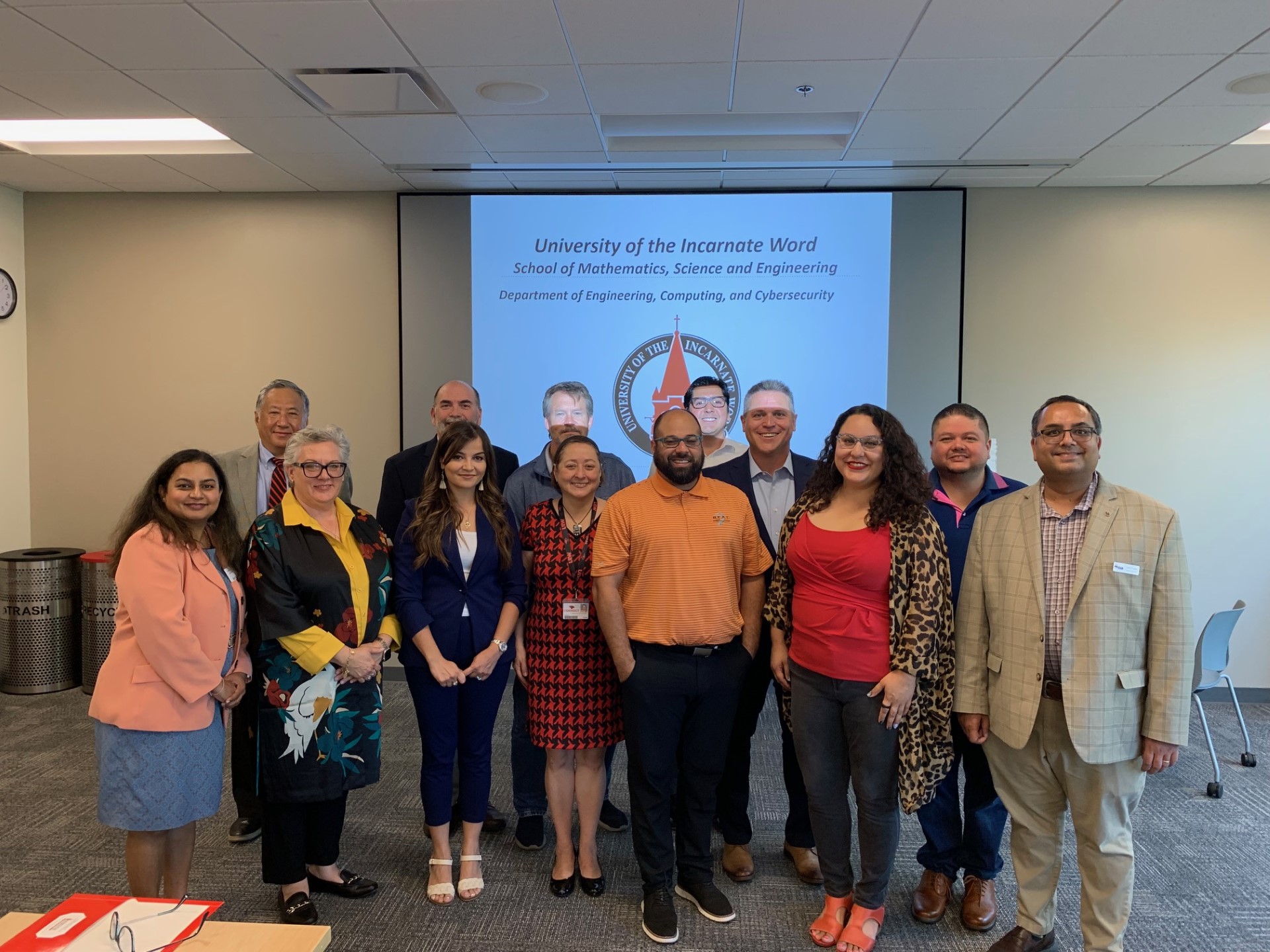 The University of the Incarnate Word (UIW) is in the process of applying to the National Security Agency (NSA) to be designated as a National Center of Academic Excellence in Cyber Defense (CAE-CD) for the 2023-2028 cycle. This designation, if granted, will recognize UIW's capability to prepare professionals who are ready to protect the nation's information infrastructure.
"The application for the CAE-CD designation represents a significant step for the Cybersecurity program and UIW's cyber initiative," said Gonzalo De La Torre Parra, who oversees cybersecurity program accreditations at UIW. "To meet the application requirements, we have developed and are planning to introduce more than six new courses in the coming years. These courses will be included in our Cybersecurity undergraduate program and also made available to Computer Information Systems students."
Dr. Parra believes that achieving the designation will attest to the quality and breadth of the undergraduate Cybersecurity program at UIW. It will also help establish the university as one of the top institutions for cyber defense at the undergraduate level. In addition to Cybersecurity, UIW also offers an undergraduate program in Computer Information Systems, where students take courses from the Cybersecurity program that are part of the NSA CAE-CD.
With potential participation in the National CAE program, UIW aims to assist the NSA in building a future workforce that is knowledgeable and trained in specialized intelligence, military and law enforcement cyber operations (e.g., collection, exploitation and response) to enhance the national security of the United States. If successful in receiving the CAE-CD designation, UIW will join the ranks of the few universities in the nation that hold National Center of Excellence designations from the National Security Agency, reinforcing its position as a leader in cybersecurity.
The CAE-Cyber Summit will present designation certificates during an awards ceremony. UIW looks forward to the possibility of attending this event as a newly designated Center of Academic Excellence in Cyber Defense.
For more information about the NSA CAE-CD Designation, please feel free to contact:
Dr. Gonzalo D. Parra
NSA CAE-CD Point of Contact (PoC)
Meerna Ammari
NSA CAE-CD Alternate Point of Contact (Alt PoC)