Assistant Professor - Cyber Security Systems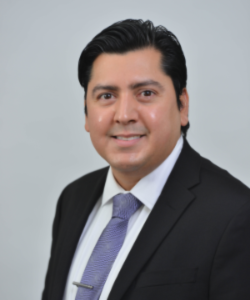 Gonzalo De La Torre Parra is an accomplished assistant professor in the Department of Engineering, Computing and Cybersecurity at the University of the Incarnate Word. He earned his Ph.D. in Cybersecurity from The University of Texas at San Antonio in 2021, where he also worked as a research fellow, leading several cyber security projects in collaboration with industry partners, including CPS Energy and CISCO.

Gonzalo holds a bachelor's degree in Electrical Engineering from Texas A&M University - Kingsville, which he earned in 2009, and a master's degree in Electrical Engineering from The University of Texas at San Antonio, which he obtained in 2015. His primary research interest lies in applying artificial intelligence techniques to tackle cyber security challenges in cloud computing, edge computing and Internet of Things technologies.
As a leading expert in his field, Gonzalo has contributed significantly to academia and industry, and he continues to mentor and inspire the next generation of cybersecurity professionals.
Contact Information
Office Location: Agnese Sosa 113
Phone Number: (210) 829-3146
Email: gdparra@uiwtx.edu
Instructor of Computer Information Systems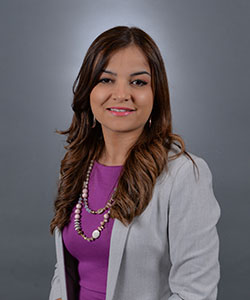 Meerna E. Ammari is an instructor of Computer Information Systems (CIS). She joined UIW in the Spring of 2019. She holds a Bachelor of Science degree in Electrical and Computer Engineering and a Master of Science degree in Information Technology. Mrs. Ammari brings over 10 years of experience as System Administrator, Network Administrator and Technical Support Engineer. She's also the faculty advisor for UIW Women in Cyber Security (UIW-WiCyS) Student Chapter.
Contact Information
Office: Agnese-Sosa 7th floor 108 Room 108
Phone: (210) 832-3205 
Email: ammari@uiwtx.edu
Adjunct Instructor
Brian J. MacDougald is a skilled Cyberspace Operations professional with an extensive background in United States Air Force (USAF) flight operations, public sector and private sector cyberspace operations, cyber exercises, cybersecurity, cyber tactics development, Agile development and a broad range of proven skills.  Brian has the ability to function as a program manager, project manager and/or test engineer for the design, development, and implementation of operational cyber capability and offense/defense tactics, techniques, and procedures development. He is an adjunct instructor teaching undergraduate college students about cybersecurity and technology management practice. Previously, he was an adjunct associate professor and taught graduate students about cybersecurity and technology management practices. 
Contact Information
Dr. Joan Labay-Marquez joined the Graduate Studies Department in the Dreeben School of Education at the University of the Incarnate Word in Fall 2014. She completed her Juris Doctor at St. Mary's University School of Law and her Master of Jurisprudence with a focus in Cyber & Security Data, Compliance, Business Law & Risk. Dr. Labay-Marquez studies the ethics of artificial intelligence (AI). Her research interest focuses on the ethical and responsible use of AI and the importance of transparency and accountability to protect privacy and security and promote inclusion. Dr. Labay-Marquez serves on the Review Board for the NASPA Journal of Women in Gender in Higher Education. She is the Vice President for the San Antonio Affiliate of the Women in Cybersecurity (WiCyS). She also volunteers as the STEM Outreach Chair for the Southwest Texas Section of AIAA and member of the NISD Space and Engineering Technologies Academy (SETA ) Advisory Committee. Dr. Labay-Marquez enjoys teaching in multiple modalities, challenging her students through experiential learning opportunities, mentoring young women in STEM careers and spending time with her family.
Contact Information