Accounting Virtual Career Fair | Nov. 11, 2020
Network with accounting firms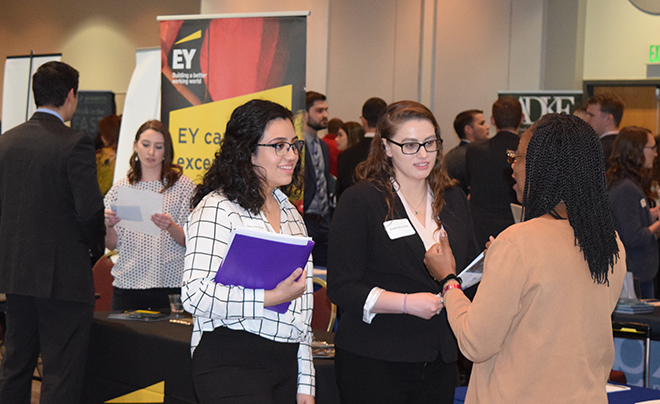 The H-E-B School of Business and Career Services will host an Accounting Virtual Career Fair on Wednesday, November 11, 2020. The event will take place from 4-6 p.m. on the Handshake platform.
Accounting students will have the opportunity to connect with firms to learn more about internships, as well as part- and full-time job opportunities. Students should prepare for this career fair much in the same way you would for an in-person event. Click here to read 10 tips for virtual career fairs.
Register on Handshake
Students and employers who want to participate in this event must register ahead of time on the Handshake platform. Students will use their UIW login credentials to access Handshake via Cardinal Apps.