Team from UIW Campus Bajío wins HEBSBA's Startup Challenge
November 20, 2020
Startup Challenge taps into international entrepreneurial spirit

SAN ANTONIO – A team of students from UIW Campus Bajío in Irapuato, Mexico, won first place and $10,000 in the 2020 Startup Challenge, hosted by the H-E-B School of Business and Administration.
The event is held each fall semester and seeks to foster the entrepreneurial spirit of students at the University of the Incarnate Word through small business mentorship and financial funding. The Startup Challenge is sponsored by HOLT Ventures, the venture capital arm of HOLT CAT, the largest Caterpillar dealer in the United States.
This year's winning team, LU'UM, transforms recycled rubber material from car tires and shoe soles into a flooring product for use in a myriad of applications, including schools, gyms and restaurants.
The team is comprised of students Valeria Ramos Curiel (accounting and finance), Diana Jazmin Casas Del Angel (industrial engineering), and Santiago Meza (marketing). LU'UM pitched their business plan and product to a panel of judges during the Startup Challenge Finals, held Dec. 6, 2020, via Zoom video conference due to the ongoing COVID-19 pandemic.
Curiel explained that millions of tires and shoes are produced each year at manufacturing facilities in Mexico, many of which are located in the Bajío region near UIW's campus in Irapuato. Of those millions of rubber products, only five percent are recycled. LU'UM's mission is to reduce pollution from these discarded materials and turn them into a new, sustainable product.
The production of its flooring products calls for the recycled rubber materials to be mixed with a resin and placed in a heated press. Casas Del Angel said the finished product is impact-resistant, anti-slip, weather-proof and sound-deadening. Available in a wide range of colors and with the ability to incorporate branded designs, LU'UM's products are appealing to potential customers from many industries, Meza said.
LU'UM is already in production and has secured orders for a Mexico-based fitness center, local schools and a restaurant. They plan to use their $10,000 in funding to further their operations in Mexico and explore opportunities to expand to other Latin American countries.
---
About the Startup Challenge
The 2020 Startup Challenge was a true demonstration of the international reach of the UIW entrepreneurial ecosystem. Of the seven teams that competed in the finals, two are from UIW's campuses in Mexico. LU'UM, from UIW Campus Bajío, and Beckcream, representing Centro Universitario Incarnate Word in Mexico City.
The finals also featured a team from UIW's sister school, SRH University, in Heidelberg, Germany. That team, SpheriEarth, won second place and $2,000 in the 2020 Startup Challenge. Led by students John Iwueke and Shraddha Pawar, SpheriEarth is a gaming startup with a mission to accelerate climate change literacy using mobile games.
The other four teams – led by students from Mexico, Honduras, Iran and the United States – represented the University of the Incarnate Word in San Antonio.
"The competition this year was unique in terms of promoting UIW's mission to foster global engagement," said Dr. Adesegun Oyedele, event organizer and associate professor of international business and marketing. "We leveraged the power of digital technology to begin the process of creating UIW's first cross-border digital startup incubator."
"This year's Startup Challenge Finals were excellent. Although the finalists were limited to presenting their projects via Zoom, they prepared very well. Our judges had a hard time deciding the winners," said Dr. Jose Moreno, event organizer and associate professor of finance. "Having competitors from Mexico and Germany gave our students in San Antonio an unusual and high-level perspective of this event."
The Startup Challenge Finals were also attended by UIW Provost Dr. Barbara Aranda-Naranjo, who offered remarks as the event's keynote speaker. She spoke of the importance of understanding the global impact of our endeavors and appreciating the value of the different lived experiences of people around the world.
"I'm proud and very honored to say that at Incarnate Word we have always been about not only the content of the concepts, but operationalizing what you're learning," Dr. Aranda-Naranjo said. "We are so grateful for our sponsor, HOLT Ventures, for providing this opportunity for our students."
---
Meet the 2020 Finalists
Each team put many months of hard work into their business models and plans. Click on the team names below to learn more about each of the finalists.
About LU'UM
The mission of LU'UM is to reduce pollution created by tires and shoe soles; likewise to be able to have a social impact in our community. And finally, provide recycled surfaces for recreational spaces with total security.
LU'UM Team
Valeria Ramos Curiel
Accounting and Finance Student | Universidad Incarnate Word Campus Bajío – Irapuato, Mexico
Valeria is the leader behind LU'UM. She presented the idea for the startup in Spring 2020 for the Pitch Competition, hosted by the Collegiate Entrepreneurs' Organization. LU'UM, then known as Ecosurface, placed second in that competition. She and her team have developed the startup plans further for the Startup Challenge. Read more about her success in the Pitch Competition.
Valeria is from Irapuato Guanajuato, Mexico. The inspiration behind LU'UM stems from her desire to protect the environment and fuel her entrepreneurial ambitions. She is a member of the student government and the Munners Network, a Model UN organization that promotes sustainability. Valeria is also a member of youth associations for digital entrepreneurship. She was one of the student guides who welcomed UIW students from San Antonio to Campus Bajío for the Spring 2019 study abroad trip.
---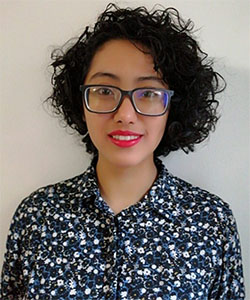 Diana Jazmin Casas Del Angel
Industrial Engineering Student | Universidad Incarnate Word Campus Bajío – Irapuato, Mexico
Diana is from Salamanca in the Mexican state of Guanajuato. She is a member of the student government and works in university life. She is also a member of the Munners Network and works on social projects and training.
She enjoys helping other people and works as a tutor for students at the University. In addition to her professional interests, Diana plans to take extra engineering classes to prepare her for any work environment. Working with a company like LU'UM, she hopes to make a difference and create opportunities for Mexican students.
---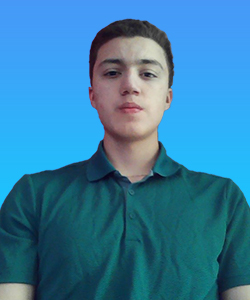 Santiago Meza
Marketing Student | Universidad Incarnate Word Campus Bajío – Irapuato, Mexico
Santiago is from Dayton, Ohio, and lived most of his life the greater Cincinnati area before moving to Mexico to pursue his career. He is a member of the student government and works in infrastructure development. Like his teammates, Santiago is a member of the Munners Network.
About SpheriEarth
SpheriEarth is an online platform that creates mobile games solely to motivate players to learn about the environment and join in on restoring our increasingly degrading planet.
SpheriEarth has a clear mission to accelerate climate change literacy using mobile games. SpheriEarth offers teenagers and millennials an exclusive mobile gaming experience while teaching them environmentally conscious practices to have a positive impact on the world.
Based in Germany, its founders are students at UIW sister school SRH University Heidelberg.
SpheriEarth Team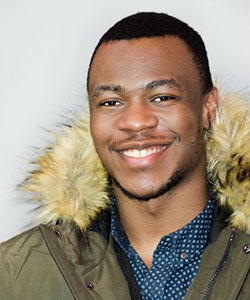 John Iwueke
Graduate Student in Water Engineering | SRH University Heidelberg
John lives in Germany and attends UIW's sister school SRH University in Heidelberg, where he is pursuing his Master's in Water Engineering. His work experience includes water treatment, as well as solid waste management and disposal. He also has experience working on environment-related projects, especially in Sub Saharan Africa.
---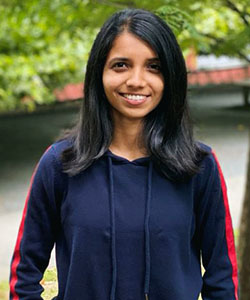 Shraddha Pawar
Graduate Student | SRH University Heidelberg
Shraddha describes herself as part entrepreneur and part game developer. She was born and raised in Mumbai, India, and studied computer science and worked in IT. She currently lives in Germany while she pursues her master's degree at SRH Heidelberg. 
Technology has always fascinated Shraddha and inspired her to explore more. She believes we must give something back to the earth as it generously gave us.
About Beckcream
Based in Mexico City, Beckcream is dedicated to the production and commercialization of healthy and environmentally friendly ice cream and ice pops. Their mission is to promote the coexistence and well-being of people with memorable moments in which they enjoy a healthy product and protect the environment.
Beckcream Team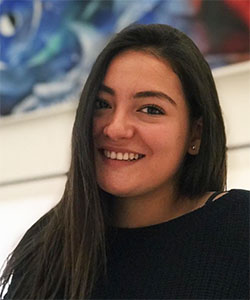 Natalia Oyarzabal
Sophomore Psychology Student | Centro Universitario Incarnate Word – Mexico City
Natalia describes herself as someone who has always had clear goals in life. She has maintained a mental flexibility in order to make the things she wants become a reality. This led her to study Psychology at Centro Incarnate Word (CIW).
Born in Mexico City, Natalia has participated in theater, formally and informally, throughout her life. She has participated in musical theater events, which taught her many lessons, including how to communicate, present, project the necessary emotions for a situation and to thoroughly prepare for an excellent performance. She has enjoyed this project because it allows her to practice many of the same skills she learned in theater and use the principles she is learning in her study of psychology while contributing to a cause she believes in and helping her friends and partners.
---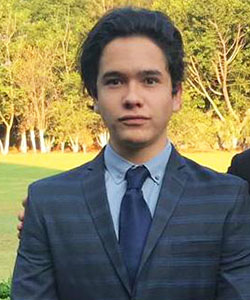 Ignacio Ruiz Velasco
Sophomore International Business Student | Centro Universitario Incarnate Word – Mexico City
Ignacio was born and raised in Mexico City, where he is currently attending Centro Incarnate Word (CIW) pursuing a degree in International Business. He describes himself as a determined person focused on becoming someone who makes his dreams a reality with an attitude of never giving up. Even as a child, he says he was focused on being productive, taking advantage of his spare time to make impactful changes. He credits his time in competitive sports with teaching him many valuable lessons, such as the importance of working cooperatively with a team. He is dedicated to the Beckcream team and making it as successful as he can.
About Exotique
Exotique orchestrates a personalized fashion show, however you desire, whenever you desire, all from the comfort of your home. Services include catering, interior decorating, visual merchandising and planning to deliver your favorite fashion pieces to your home. They seek to provide a fashionable and safe experience for all consumers.
Exotique Team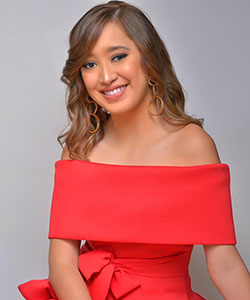 Isabella Pineda
Senior Fashion Merchandising Student | University of the Incarnate Word
Isabella is originally from Tegucigalpa, Honduras, where she has worked as a merchandising intern at Revista Estilo, a high fashion magazine. This experience helped her make global connections in the fashion industry.
As an extrovert, she says she loves to think outside the box and take risks. She enjoys building personal connections as she helps people fall in love with the world of fashion merchandising. She is excited to help Exotique expand globally and provide opportunities for Latin American-based fashion businesses to innovate and grow.
---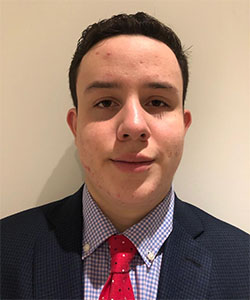 Jorge Gonzalez III
Senior International Business Student | University of the Incarnate Word
Born in San Antonio and raised in Guadalajara, Jalisco, Mexico, Jorge is a Business Administration major with a concentration in International Business. He plans to graduate in Spring 2021 and begin the MBA program. His goal for this project is to help Exotique expand across North America and hopefully Europe in the near future. Having lived in Mexico, the United States and Germany, Jorge believes his experience with various cultures and customs will help his team expand into European markets.
About Glisten and Go
Glisten and Go is the startup behind a revolutionary new portable handwashing station. The GoWash is a portable cleaning station that serves as an alternative to using hand sanitizers and is revolutionizing the way we clean our hands outside of the home.
Glisten and Go Team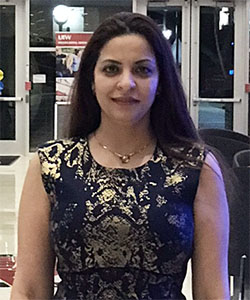 Rena Ebadehahvazi
Second Year Pharmacy Student | University of the Incarnate Word
Rena is a second year Pharmacy student at UIW's Feik School of Pharmacy. She is married and has two boys. Originally from Iran, she migrated to the United States 13 years ago. She has worked in retail pharmacy for 10 years as a technician. Four years ago she decided to expand her career and become a pharmacist. After taking courses at community college in San Antonio, Rena was accepted to the pharmacy program at UIW. She conducts research under the instruction of her professors and is active in school organizations such as SNPhA and TSHP.
---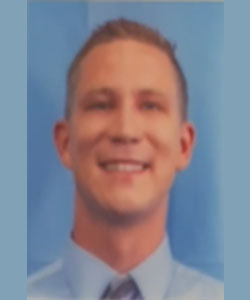 Jacob Elliott
First Year Pharmacy Student | University of the Incarnate Word
Jacob was born and raised in California and recently moved to Texas to expand his horizons in the pursuit of a Pharmacy degree at UIW's Feik School of Pharmacy. He is a versatile and enthusiastic molecular biologist with a decade of experience reaching collaborative research goals, building/analyzing bioinformatic databases, and most importantly, sustaining great client relations. He loves channeling his entrepreneurial spirit and staying at the forefront of the biotechnology sector.
---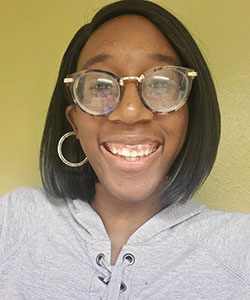 Connie Ogiamien
Sophomore Communication Arts Students | University of the Incarnate Word
Connie was born and raised in Houston. She is interested in business, communications and marketing and has plans to become an entrepreneur. She joined the Startup Challenge to strengthen her entrepreneurship and leadership skills. She believes businesses help solve problems that change the world and make it a better place.
About Hero Studio
Hero Studio manufactures a line of personalized and unique costumes for children who are wheelchair users or who have walking disabilities. The costumes will allow these children to express themselves and enjoy the experience of dressing up as whatever they want, just like every other kid. Hero Studio also designs accessories for all wheelchair users, including lights for the wheels and wheel covers.
Hero Studio Team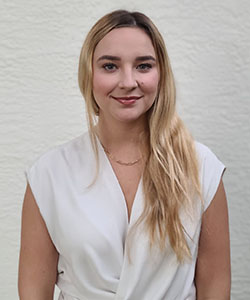 Alexa Cruz
Junior Marketing Major Student | University of the Incarnate Word
Alexa is from Piedras Negras, Mexico, just across the border town of Eagle Pass, Texas. She is the vice president of the UIW Student Government Association. She owns a shoe business and manages sales through her website. She believes being active trying new things that challenge you is important to finding success.
---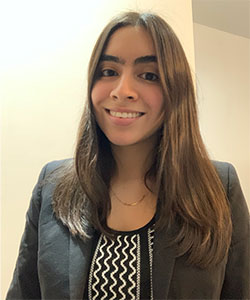 Daniela Rodela
Junior International Business Student | University of the Incarnate Word
Daniela was born in Mission, Texas, and raised in Mexico. She enjoys the experience of having both nationalities, saying it is like having the best of both worlds. She wants to have a career that allows her to travel the world and help those around her. "The world needs us, and I believe that every one of us should do their part to make the world a better place. And what's better than to start here in San Antonio, making personalized costumes that are adaptable to kids with disabilities and making items to make each wheelchair unique? This is how my team is starting to make the world a little bit better," she said.
---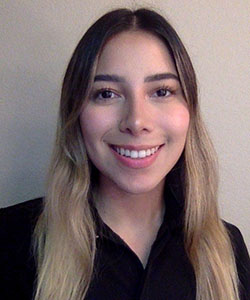 Diana Rodriguez
Senior Fashion Management Student | University of the Incarnate Word
Diana is from Mexico and has studied in the United States for 10 years. She will graduate in May 2021 with her degree in Fashion Management. Her goals are to keep expanding her knowledge while attaining a professional-level experience. Her ultimate life goal is to create her own clothing line.
---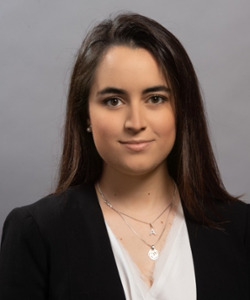 Andre Del Valle Soriano
Marketing and Fashion Merchandising Student | University of the Incarnate Word
Andrea was born and raised in Mexico City and moved to San Antonio three years ago. Andrea will be graduating in May 2021. What she enjoys most is helping the people around her. Her favorite quote, by Mother Teresa, says "If you can't feed a hundred people, then feed just one." An internship at the Children's Rehabilitation Institute TeletonUSA (CRIT) led her to fall in love with the organization and its cause. Her main goal with Hero Studio is to bring joy to children like those she worked with at CRIT.
About Voy
Voy is a food delivery service app for students by students that delivers food from university dining areas to anywhere on campus without excessive waiting times, expensive delivery fees and only using the best health measures to ensure the safety of students.
Voy Team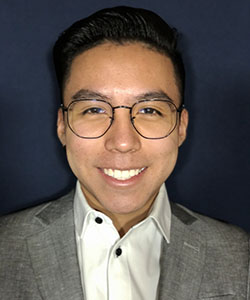 Luis Jimenez Guillen
Sophomore Mechatronics Engineering Student | University of the Incarnate Word
Luis originally pitched the concept for Voy in Spring 2020 for the Pitch Competition, hosted by the Collegiate Entrepreneurs' Organization. He won that competition and used the $500 first prize to further develop his business plan for the Startup Challenge. Click here to read about Voy's success in the Pitch Competition.
Luis was born in Guadalajara, Mexico, and has been in the United States for two years. He is determined to grow in his entrepreneurial journey. He has been interested in entrepreneurship for many years. He competed in his first startup competition at the age of 17 and now has more than two years of experience in startup and product development. He is dedicated to creating innovative and valuable solutions to today's problems. Luis is ready for the long journey toward the goal of running his own company of high impact.
---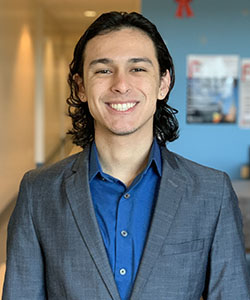 Juan Hinojosa
Sophomore Business Administration Student | University of the Incarnate Word
Juan describes himself as a hardworking person who likes to do great in any task he's given. He strives to reflect this in his work, whether it be for VOY or at any of his previous jobs. Juan believes that with the right help, anything is possible.
---
Meet the Judges
Representing different industries and backgrounds, each judge provided valuable insight in both their follow-up questions and in their analysis when choosing the winners. Learn more about the judges below.
Startup Challenge Judges
The H-E-B School of Business and Administration would like to thank the professionals who served as judges for the 2020 Startup Challenge Finals.
---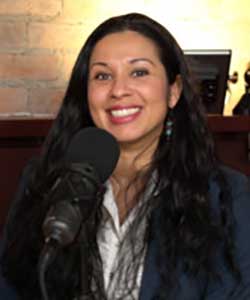 Alma Acevedo
President
Global Tooling Specialties, Inc.
Laredo, Texas
---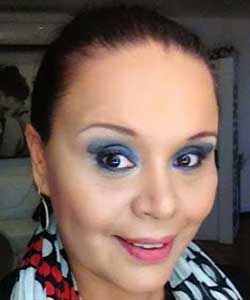 Karina I. Astorga Carrasco
Entrepreneurship Director
Entrepreneurship Hub
Monterrey, Mexico
---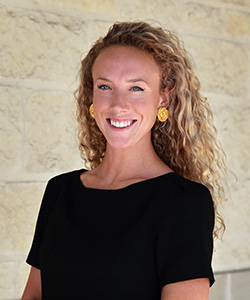 Meg Paulus
Partner
San Antonio, Texas
---
Mitchell Walker
Executive Vice President - Commercial Lending
San Antonio, Texas