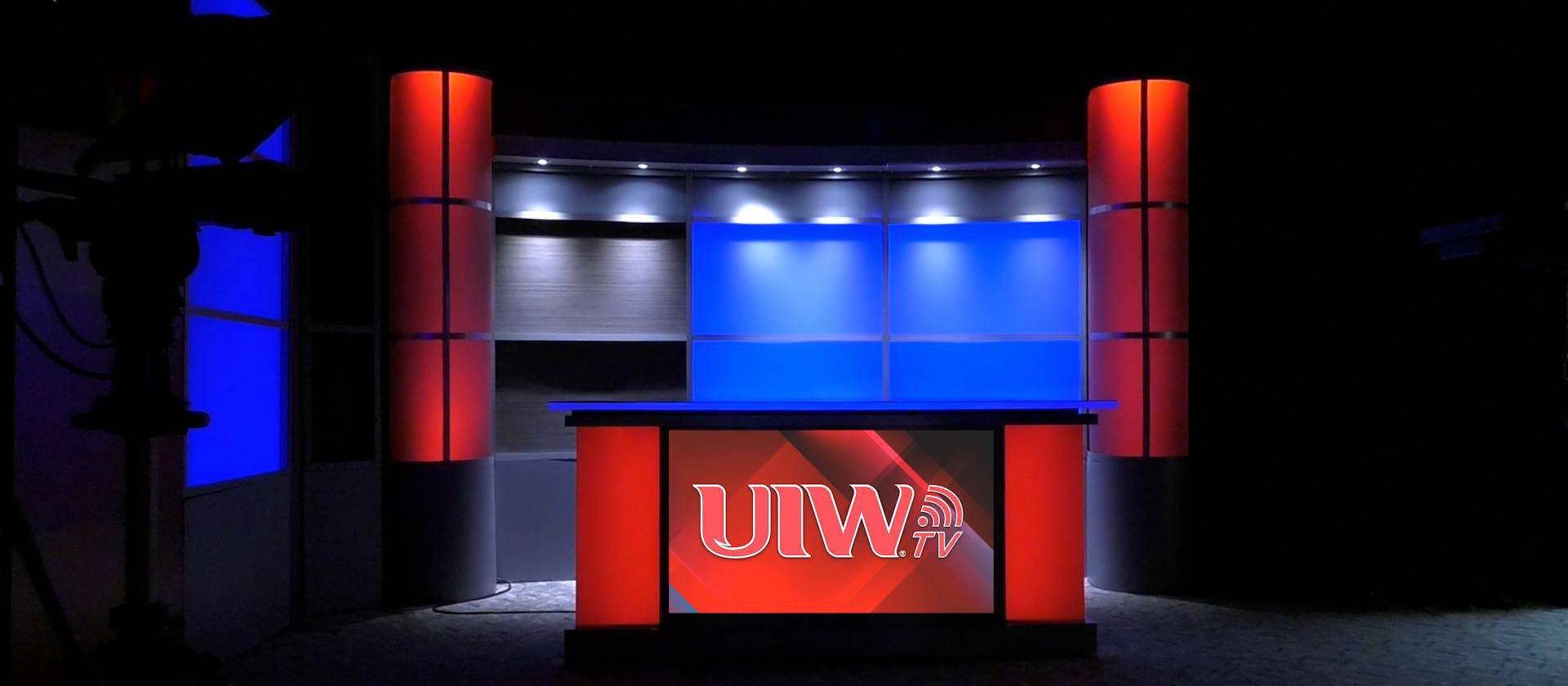 | Bachelor of Arts in Communication Arts
Welcome to the Communication Arts program at UIW
The Communication Arts program provides rigorous and engaging courses from experienced scholars, educators, and industry professionals that prepare students for diverse careers in media and communication. Specifically, our program develops technical and practical skills in production, broadcasting, film, journalism, and strategic and corporate communication. The demands of our world and industries require a holistic approach to student success that fosters both relational confidence and technical competence to transform their potential into mastery and opportunity.
Small Class Sizes
In-person instruction ensures that students get personalized help and critique. Don't just be another number or face in the crowd. Here, you will know your professors.
Get There Faster
The Accelerated Bachelor's to Master's (ABM) degree program is a streamlined program that enables students to earn a Bachelor and Master of Arts in Communication Arts in as few as five years.
Specialty Degrees
Students of the B.A. program can further specialize by choosing a concentration; Media and Culture, Multimedia, Film as well as Strategic and Corporate Communications.
Program Overview
The Communication Arts program at UIW uses a unique blend of theory-driven and experienced-based classes where students acquire the knowledge and skills necessary. Communication Arts offers a Bachelor of Arts (BA) and a Master of Arts (MA) as well as an accelerated bachelor's to master's degree program. With seemingly infinite career opportunities, graduates work as writers, producers, directors, editors, public relations specialists, videographers, filmmakers, broadcast journalists, advertising specialists, event planners, social media specialists, teachers, web specialists, bilingual journalists, convergent media specialists, among others.
Curriculum and Admission Requirement
Students can select from varied concentrations and degree plans that include undergraduate, accelerated bachelor's to master's and master's-level programs. 
Bachelor of Arts in Communication Arts
Undergraduate students pursue the bachelor's degree program, which helps them build a strong foundation in communication methods, techniques and ethical standards. Students of the Bachelor of Arts program can further specialize by choosing a concentration.
Media and Culture
The Media and Culture concentration focuses on ethics, persuasion, rhetoric in movies, culture and in communication. Students will study perceptions and analyze messages across communication platforms.
Multimedia
The Multimedia concentration prepares students to examine and gain hands-on understanding of publishing, from page layout and printing to convergent media production, to emerging media. Students may pursue a convergent media track, a journalism track that explores the nature of news and reporting across multiple platforms including broadcast, print and digital, or a production track that explores the depth and breadth of media production, including scriptwriting, lighting, editing, cinematography, producing and directing, and more.
Film
The Film concentration helps students cultivate their directorial voice and art form through an intense hands-on approach. Our cohort learning environment allows students to progress as a team and build a strong network with other filmmakers. The program balances the collaborative filmmaking process and the director as auteur.
Strategic and Corporate Communication
The Strategic and Corporate Communication concentration fosters the exploration of persuasive, purposeful and results-oriented communications such as public relations, organizational communication, strategic communications and elements of production. Students will gain an in-depth knowledge of the organizational dynamics, corporate environment and leadership.
Developing Skills in Communication Arts
Practical skill development is a critical part of the Communication Arts program. In our award-winning program and students have refined their technical skills in broadcasting through  UIWtv and  KUIW radio, improved their writing and journalism with the Logos, the student-run newspaper, and in a variety of student organizations that recognize student achievement, such as the Lambda Pi Eta communications honor society, or special interest such as the Film Club.
View the Course Descriptions
Accelerated Bachelors to Masters Program
The Mission of Communication Arts
The aims of Communication Arts extend beyond the classroom and the careers of our students. We recognize career success (while important) is only a part of our students' lives. As such, our program explores diverse perspectives that encourage students to develop versatile and adaptable skills that also can serve the needs of our community to fulfill the mission of our university—that is, to live as concerned and enlightened citizens in a global society.