Economics professor discusses unemployment, COVID vaccine
February 4, 2021
Dr. Taylor Collins speaks to local media about economic recovery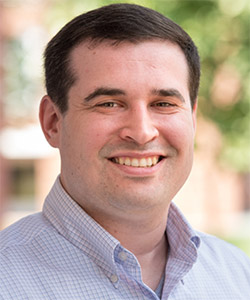 SAN ANTONIO – Dr. Taylor Collins spoke to the San Antonio Express News and KABB about the economic recovery from the COVID-19 pandemic.
Dr. Collins spoke to KABB, the local San Antonio FOX affiliate, about the potential impact the COVID-19 vaccine will have on the economic recovery.
Click here to watch the full report from KABB.
Speaking to the Express News, Dr. Collins analyzed unemployment numbers for San Antonio and Texas reported in early 2021. While there are reasons to be optimistic, Dr. Collins warned that we aren't in the clear yet.
Click here to read the Express News article.
Dr. Collins is the coordinator for the economics department at the H-E-B School of Business and Administration. Learn more about economics at UIW.