UIW establishes scholarship endowment with $50K gift from Gonzaba Medical Group
November 4, 2020
Endowment furthers lasting partnership with MHA program, Gonzaba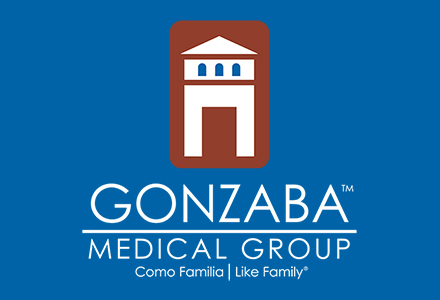 SAN ANTONIO – The University of the Incarnate Word has established a scholarship endowment with a $50,000 gift from Gonzaba Medical Group to support students in the Master of Health Administration program at the H-E-B School of Business and Administration.
The Dr. Bill Gonzaba Endowed Scholarship for Healthcare Leadership and Innovation in Health Administration is established in honor of Dr. William "Bill" Gonzaba, the founder and CEO of Gonzaba Medical Group, which has served San Antonio for more than 60 years.
"It is a distinct honor for our medical group to establish an endowment scholarship at UIW," Dr. Gonzaba said. "Our model of care is redefining how healthcare is delivered from volume-based to true patient-centered, value-based healthcare. With more than sixty years of providing quality healthcare to our community, our goal for this endowment is to offer students the opportunity to learn from our evidence-based practices."
The scholarship will provide financial support for minority, first-generation students seeking a graduate-level degree in health administration. Recipients of the scholarship will meet Tier I admission status with a GPA of 3.5 or higher.
"The MHA program is extremely grateful to Dr. Bill Gonzaba for his generous donation to establish an endowment that will provide scholarship opportunities for our future MHA students," said Dr. Chris Nesser, the director of UIW's Master of Health Administration program. "This scholarship-generating endowment will enable us to recruit even more highly qualified minority students into our MHA program who otherwise could not afford to attend."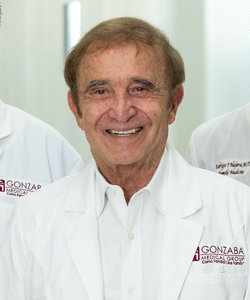 While there have been improvements in the number of minorities pursuing graduate degrees in health administration, in 2018 only 18.5% of students attending Association of University Programs in Health Administration (AUPHA) graduate programs were black and only 8.9% were Hispanic.
"One of our goals is to ensure diversity of qualified students in our program so that one day there will be more diversity in the senior leadership positions of healthcare organizations in this country. Our healthcare leadership should better represent the diversity of our workforce and especially of our patients," Dr. Nesser said.
The MHA program has partnered with Gonzaba Medical Group in recent years to place students in its practices through the Graduate Assistantship Program, part of the MHA curriculum. Graduate assistants spend an average of 15 hours each week during their final two semesters at their host practice, while concurrently attending classes.
The partnership provides an excellent opportunity for MHA students to gain real-world experience at an organization that has an exceptional and comprehensive approach to coordinated care.
MHA alumna Kara Lindeman (2020) completed her graduate assistantship with Gonzaba Medical Group and was hired as project manager after graduation.
"Entering the UIW MHA program, I would never have dreamed of the opportunities it would grant me," Lindeman said. "With not having any previous formal training, I was beyond grateful that they took a chance on me. Dr. Bill and his group have poured resources and time over the past year into developing me into who I am today, an IT project manager."
Brant Kelley, a 2019 alumnus of the MHA program, also completed his graduate assistantship with Gonzaba Medical Group and was hired as a project manager.
"I am very appreciative of the opportunities afforded me by Dr. Bill and Gonzaba Medical Group. From my graduate assistantship to now full-time employment, I cannot think of a more rewarding entrance into healthcare," Kelley said. "This endowment will have a tremendous impact on the MHA program. I am proud of my alma mater and I am happy that future MHA students will benefit from Dr. Bill's generosity."
"For future graduate students, Dr. Gonzaba's endowment will enable others who want to seek out higher education, but maybe lack the financial resources, to have the same experience of learning hands-on and working with a company that believes in their employees to see them develop towards their full potential," Lindeman said. "With all my heart, thank you, UIW MHA and Gonzaba Medical Group."
The MHA program at UIW, established in 2010, provides students with a health systems perspective based on an understanding of health and disease, as well as the economic and social factors that influence the industry. The 21-month, 48-hour program is designed for those seeking to pursue leadership careers in the healthcare industry.