MIS students collaborate to build VPN for semester project
June 1, 2020
Project blends MIS, marketing, management, international business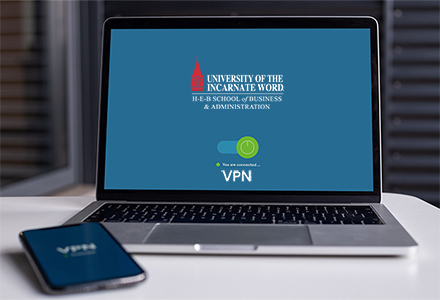 SAN ANTONIO – Four students from two different Management Information Systems (MIS) courses teamed up to build and market a virtual private network (VPN) for their class projects after courses were moved online mid-semester due to the COVID-19 pandemic.
Eulises Franco Penalosa, a junior computer information systems (CIS) major and MIS minor, and Esteban Rodriguez, a junior CIS Cyber Security major, were building a VPN for their Systems Development and Design course before the pandemic forced classes to be held online. Penalosa was also enrolled in Introduction to Information Systems which he was working on another group project. Dr. Ron Washington, who taught both courses, encouraged Penalosa to combine the VPN project with his project from Introduction to Information Systems.
The pair teamed up with Monica Wade, a senior management major and marketing minor, and Paula Cazares Carrera, a junior international business major, from the Introduction to Information Systems course.
"When spring break came along and Dr. Washington asked us to merge the projects, it was just like putting two and two together," Carrera said.
The joint project centered on building the VPN and installing it in Mexico City, where Penalosa lives and returned to finish out the semester remotely after spring break. With the VPN set up, the team could provide streaming access to Mexican soccer league games for fans in the United States, where the games are largely unavailable.
"The VPN allows us to set up a connection to it from the US. The VPN gives you an encrypted tunnel to navigate through the Internet, but also gives you another IP address that sets up another location for your device. Right now, if you connect to the VPN from San Antonio, it is going to show that your computer is actually in Mexico," Penalosa said.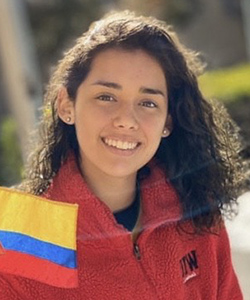 Paula Cazares Carrera
Junior
International Business major
Learn more about International Business.
---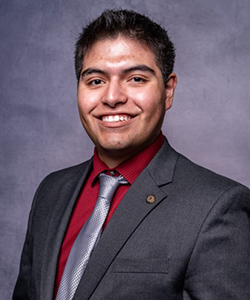 Eulises Franco Penalosa
Junior
Computer Information Systems major/ MIS minor
Learn more about an MIS minor.
---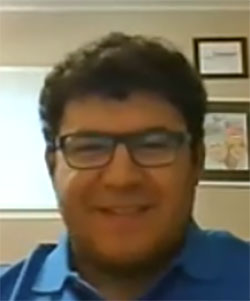 Esteban Rodriguez
Junior
Computer Information Systems: Cyber Security major
---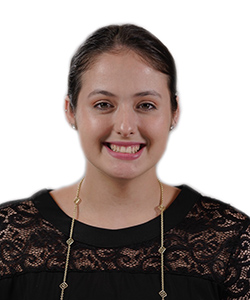 Monica Wade
Senior
Management major/Marketing minor
Penalosa and Rodriguez built the VPN using an innovative new system, the RaspberryPi, and developed system documentation. Through their Systems Development and Design course, Penalosa said they learned how to market their device to partners unfamiliar with its technical aspects.
"We built multiple diagrams that explain how our system operates from different perspectives, including the network perspective and the users and admins perspective. All of that is explained in our proposal," Penalosa said.
Meanwhile, Wade and Carrera developed a business proposal to market and sell the device, as well as a service to provide streaming access to Mexican league games. The team utilized techniques learned in their Introduction to Information Systems course, such as Porter's Five Forces framework, to build their business plan and analyze the target market. Perhaps the coursework most helpful to the group's business proposal was learning to operate in an online market.
"The biggest portion for the business side was E-commerce, since we were doing everything online. We're providing a service online, we're selling online. That portion really helped us a lot in the presentation," Carrera said.
While managing the project online through Microsoft Teams, the team implemented project management workflows and developed system designs using the object-oriented language UML. They also produced training materials and a complete business plan presentation that included systems specification, marketing analysis and a website.
"The ability of these students to produce a high-level of work under strenuous conditions is commendable and recognizes the ability of Information Systems, and those business professionals that effectively utilize them, to overcome obstacles and boundaries to meet the challenges of business," Dr. Washington said.
The project is especially unique in that it was a collaboration between students from 2000- and 3000-level courses. The students' work is reflective of the current state of businesses operating remotely across the country and the world. Innovation, always a hallmark of the University of the Incarnate Word, is sure to continue as students further adapt to distance learning.