Accounting Society Meet and Greet draws 100 students
February 9, 2017
Students network with firms at annual Career Fair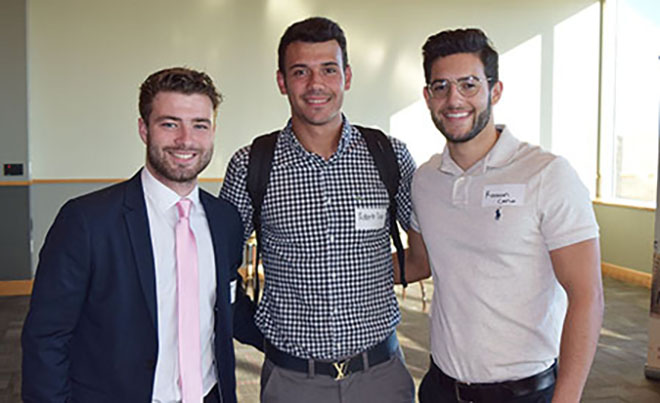 SAN ANTONIO – More than 100 students and 13 companies attended the UIW Accounting Society Meet and Greet Career Fair on Feb. 9, 2017, in the Rosenberg Sky Room.
The event offered accounting and finance students the opportunity to meet with prospective employers from the San Antonio region. Companies in attendance included Valero, Rackspace, FHK, Becker, ATKG and more.
"By engaging in conversations with company representatives, students were able to gain valuable information in regards to their career path, whether a student was a senior contemplating their career path or a freshman building relationships with potential employers in the future," said Dr. Trish Driskill, faculty adviser for the Accounting Society.
Overall, the Meet and Greet event was successful in preparing students, giving them an opportunity to tell their story, and advance their career within the accounting profession.