Virtual Career Fair | Feb. 10, 2021
Network with employers about jobs and internships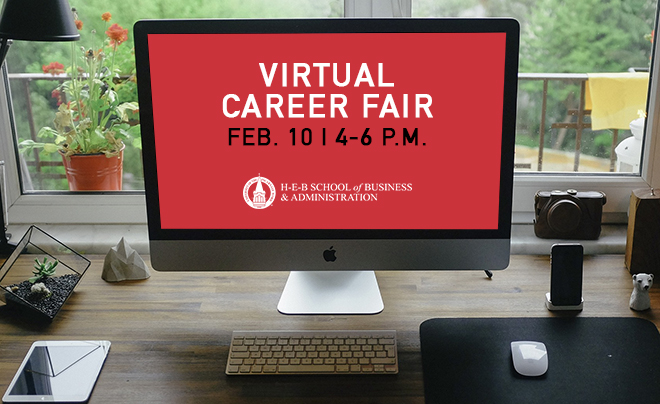 The H-E-B School of Business and Career Services will host a Virtual Career Fair on Wednesday, February 10, 2021, from 4-6 p.m. on the Handshake platform.
Business students will have the opportunity to connect with employers to learn more about internships, as well as part- and full-time job opportunities. Students should upload their resume on the Handshake platform for employers to review.
Student Registration
Students must register ahead of time to attend this event. Log in to the Handshake platform via Cardinal Apps to register and to schedule one-on-one time with an employer. You can also see which employers are scheduled to attend.
Employer Registration
Employers that want to participate in this event and others hosted by Career Services can do so through Handshake, as well. Contact Career Services Director Jessica Wilson (careers@uiwtx.edu) to learn more.