MIS forum connects students with career opportunities
March 23, 2021
MIS students interview alumni to gain valuable insight
SAN ANTONIO – Students interested in Management Information Systems are benefiting from a new effort to bridge the gap between what students learn in the classroom and the work they do in the field.
Spanning this gap is the newly formed MIS Student Forum – a place for students and faculty to connect based on a shared interest in the MIS field. Members from programs like MIS, accounting, computer information systems and engineering share information on certifications, internships, training and professional organizations.
"MIS is part of everything," said Dr. Ron Washington, MIS program coordinator. "CIS students who want to understand the managerial side of technology, they minor with us. MIS students who want to know more about a specific area in CIS will minor in CIS."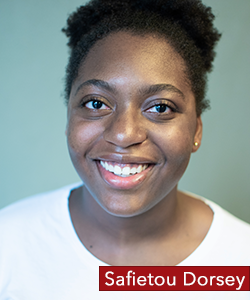 Part of this effort is an alumni interview project being conducted by MIS and accounting students, who then share the content to the forum. Safietou Dorsey, a junior MIS major, is one of the current students interviewing alumni about their experiences in the field.
"We're trying to get a better understanding of how to help students navigate entering this field. I think a lot of times as college students, especially the younger we are, there's a little more difficulty in choosing our fields, and there's a lot of uncertainty," Dorsey said. "I hope this project eases some of the stress students feel when entering college and choosing a degree path."
The insight provided by alumni goes beyond what life is like in the workforce and digs deeper into how students can prepare themselves professionally now. Alaina Dickson, a sophomore double majoring in accounting and MIS, recently spoke with an alumna who shared how connections made at UIW helped her secure a job.
"She got a job at Thomas J. Henry, the law firm. It just kind of proves that with an MIS degree, you can do anything," said Dickson, who plans to enter the accounting field after graduation. "As an accounting major, having the MIS degree along with that is really helpful in job hunting."
Alumni interviews like the ones conducted by Dorsey and Dickson provide a valuable opportunity for students to ask questions, as well as form professional relationships and mentorships.
"MIS has a place for everything. One of the most import parts of what we're doing is giving students a kind of push that says, "You met this person through us, so now if you'd like to reach out to them, you can,'" Dorsey said.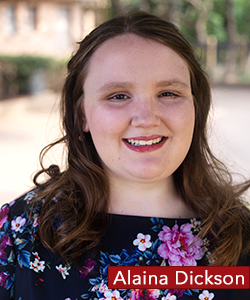 Providing opportunities for students to take the next step on their career path is what the MIS Student Forum is all about. Another goal of the forum is to provide a clear understanding of the possibilities found within the MIS field.
A common misconception held by students about MIS is that they have to become a computer programmer. That's not what the field is, according to Dr. Washington. Instead, an MIS professional's role is primarily as a facilitator between business and operations, combining project management, systems analysis and data science skills to direct the development of systems tools.
"We're not asking you to build a network. We're asking you to understand capacity on a network, we're asking you to understand storage on a network and then be able to go out and communicate that language to other people," Dr. Washington said. "Our role is to help management make better business decisions through our understanding of the role information systems play in organizational decision making."
With such a broad application, professionals with training in management information systems can pursue a number of career opportunities, such as database administration, systems analysis, IT specialization, accounting, management and more.
"It was intriguing that it was an opportunity where you can learn business and you can learn a lot of the basics of technology. It really does touch everything. I felt kind of relieved in that, with MIS, I wasn't stuck in one thing. This is something I can apply to whatever I want to do," said Dorsey, who wants to pair MIS with her other interests in law and even film.
The MIS Student Forum can be accessed through Microsoft Teams and is available to UIW students and faculty interested in the field. Contact Dr. Washington at rwashing@uiwtx.edu for more information about the forum.