BBA Professional Golf Management Concentration
BBA Professional Golf Management Concentration
The Bachelor of Business Administration (BBA) in Professional Golf Management (PGM) at the H-E-B School of Business and Administration prepares students for a high-achieving career in the business of golf. The program also equips them with the tools to meet the challenges of the industry's many sectors such as course operations management, marketing, retail and sales direction, program development and more.
Why Professional Golf Management?
There are more than 170 golf facilities within 100 miles of University of the Incarnate Word and approximately 50 within 25 miles. This provides an abundance of opportunities for our students to become an integral part of the golf industry in the San Antonio area and beyond.
The PGM degree program also helps get high-achieving students on the path to career success. Internships play a vital role in the development of PGM professionals; therefore, we work to place our students at San Antonio-area golf facilities. These internships help to ensure our graduates understand the many facets of the business of golf to include outside services, pro-shop operations, event management, inventory and merchandising.
PGM Curriculum
The BBA in Professional Golf Management is a 120-hour program and offers a full-fledged business degree with a solid foundation in the areas most critical to successful pro golf management. While enrolled in the program, students learn the importance of human resource management, marketing, project management, organizational leadership and more.
The PGM BBA concentration offers a rich curriculum that includes courses spanning the scope of this specific brand of sport management. In addition to the core business curriculum, some courses include:
BPGM 1121: Guest Services / Golf Car Fleet Management
BPGM 2131: Golf Shop Operations / Tournament Operations
BPGM 2241: Player Development / Golf Instruction
BPGM 3151: Food and Beverage Operations / Retail Management
BPGM 3261: Turf Grass Management
BPGM 4171: PGM Business Planning
BPGM 4181: Golf Course Marketing
BPGM 4188: Food and Beverage Operations / Retail Management Internship
Facility and Instructors
PGM Facility
Our 13,000 square-foot Professional Golf Management Facility features four contemporary classrooms, state-of-the-art training facilities and a specially designed putting green for UIW. The PGM Facility is located next door to The Republic Golf Club on San Antonio's south side, near Brooks City Base, and a short drive from the UIW main campus. It is home to the PGM Program and the Men's and Women's Division I Golf teams.
Instructors
We partner with the industry experts at Foresight Golf Management to develop and teach the hands-on proficiencies found in the PGM curriculum. These instructors bring decades of experience in the golf management industry to the classroom.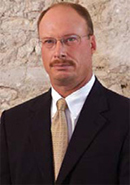 Ed Miller
COO, Foresight Golf | PGM Instructor
Chief Operating Officer and partner of Foresight Golf, Ed Miller brings over 30 years of experience including director of Golf Course Operations for the Pebble Beach Company. He has been employed at eight of the Top 100 Courses in the United States. He has hosted the U.S. Open and many PGA Tour events. Miller's educational background is business and turfgrass management. He has been responsible for the construction of Foresight's golf courses.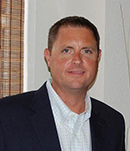 Michael Weiland
VP of Operations, Foresight Golf | PGM Instructor
Michael Weiland has held several management roles over the past 20 years in different markets across the U.S., including Washington D.C., St. Louis and most recently San Antonio, where he spent five years as the general manager of the Republic Golf Club. Weiland brings an extensive level of daily golf experience in all aspects of facility operations including customer service and food and beverage management, as well as sales and marketing.
Careers in Professional Golf Management
Professionals with a BBA in Professional Golf Management have a variety of career paths from which to choose. With a solid foundation in general business and deep understanding of the particulars of golf course operations, sport marketing, management and more, graduates are prepared to pursue careers is any of the many areas of professional golf management.
Admissions Criteria
Find out more about requirements, standards and processes to begin your journey as a student in the H-E-B School of Business and Administration.
Accreditation
Business programs in the H-E-B School of Business and Administration are accredited by The Accreditation Council for Business Schools and Programs. The University of the Incarnate Word is accredited by the Southern Association of Colleges and Schools Commission on Colleges.
Learn more about accreditation.