Advisory Council for the H-E-B School of Business and Administration
The Dean's Advisory Council assists the HEBSBA in developing our students to become concerned and enlightened citizens who seek to make a difference in the business profession.
 The work of the H-E-B School of Business and Administration (HEBSBA) Advisory Council shall include but not be limited to the following:
Assisting the Dean in long-range planning such as developing programs and activities to serve the needs of the business community.

Identify areas for research and study where faculty can be combined with community to solve business problems.

Provide input in curriculum and program development aiding the HEBSBA's continuous improvement process.

Assisting the HEBSBA in developing quality student internship opportunities and in the career placement of graduates.

Offer insights to the Dean on how the HEBSBA can enhance the impact and reputation of its programs locally, regionally, nationally, and internationally.
Council Members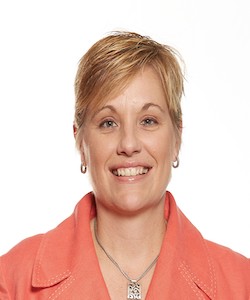 Jenny Carnes

San Antonio Sports

President & CEO

UIW BBA Sports Management 1999