SMSE receives major grant funding for drone project
July 8, 2020
Department of Defense awards grant to advance research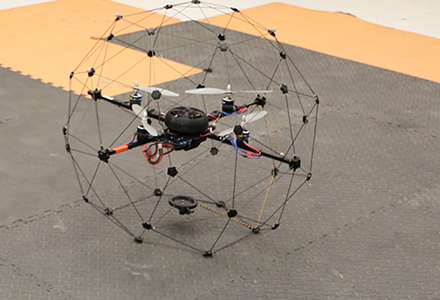 SAN ANTONIO – The University of the Incarnate Word announced in early July that the U.S. Department of Defense (DoD) and the Army Research Office has awarded $643,759 to a research project led by Dr. Michael Frye, professor of electrical engineering in the School of Mathematics, Science and Engineering.
Frye is the principal investigator of the UIW Autonomous Vehicle Systems (AVS) Research and Education Laboratory. His team will develop new indoor and outdoor research capabilities in the area of artificial intelligence and autonomous decision-making.
"The DoD Basic Research Grant will provide opportunities for the AVS Lab to research new areas in artificial intelligence for autonomous air and ground vehicles," Frye said. "The lab will have new exciting opportunities for UIW undergraduate and graduate students to research and explore areas that are in high demand right now and of national importance."
The award is the result of a merit competition administered by the Army Research Office under policy and guidance of the Office of the Under Secretary of Defense for Research and Engineering to increase the capabilities of HBCU/MIs to perform defense research. The Army Research Office is an element of the U.S. Army Combat Capabilities Development Command's Army Research Laboratory.
Funding for the project will cover the next three years