Physics department receives $600K grant from Department of Defense
August 7, 2020
Research to be led by Dr. Rosa Cardenas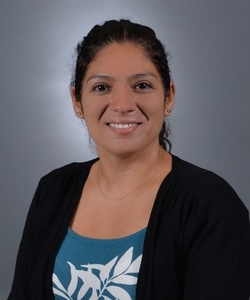 SAN ANTONIO – The University of the Incarnate Word (UIW) is pleased to announce the Department of Defense (DoD) awarded a $617,102 grant to a research project in the School of Mathematics, Science and Engineering led by Associate Professor of Physics Dr. Rosa Cardenas.
Cardenas, who chairs the Department of Atmospheric Science, Environmental Science and Physics in the School of Mathematics, Science and Engineering, is the principal investigator on a team that will conduct research on the fundamental mechanisms responsible for the superconducting state of one of the simplest high temperature superconductors, FeTeSe.
"Focusing on our research will give UIW a platform to demonstrate our students' achievements," Cardenas said. "The ability to spend time on scholarship means that the results may be presented by our students and myself at national American Physical Society (APS) meetings. UIW's presence at these types of meetings will showcase our University's state-of-the-art physics facilities along with our students' talent to an international audience."
Cardenas adds, "The skills that students acquire while working on this research project will make them very competitive after graduation as they pursue either a graduate education or an industry position."
This is the second major grant awarded to the School of Mathematics, Science and Engineering in summer 2020. The DoD also awarded $643,759 to a drone research project led by Dr. Michael Frye, professor of electrical engineering. Grant awards for this summer total over $1.2 million.
Funding for both projects will cover the next three years.