Chemistry Research/Welch Program
Students majoring in chemistry and related sciences are invited to participate in research with chemistry faculty. Under the direction of one or two faculty members, participants gain practical experience with chemistry by working on a project focused on a current topic in research. There are a variety of different projects going on in the department, some of which are briefly described below.
You can enroll in our research course (CHEM 4160/4260), participate in the Welch summer research program or volunteer research time with chemistry faculty. Projects started by one of these modes can be continued through others. You could, for example, start a project one summer in the Welch program and enroll in CHEM 4260 in the fall to continue your work.
Chemistry Research Course - CHEM 4160/4260
Students who want to enroll in the research course should talk to different faculty members to find a project they are interested in with a professor who can supervise them. Students taking the course generally coordinate the times they will work each week with their supervising faculty members. When and how much you work will be up to your research professor, though an average of 5-6 hours per week is typical for CHEM 4260. Either of these courses can be taken by students who have completed CHEM 1302 and 1102 (Chemical Principles II and Lab). CHEM 4260 is generally offered every fall and spring.
Welch Summer Research Program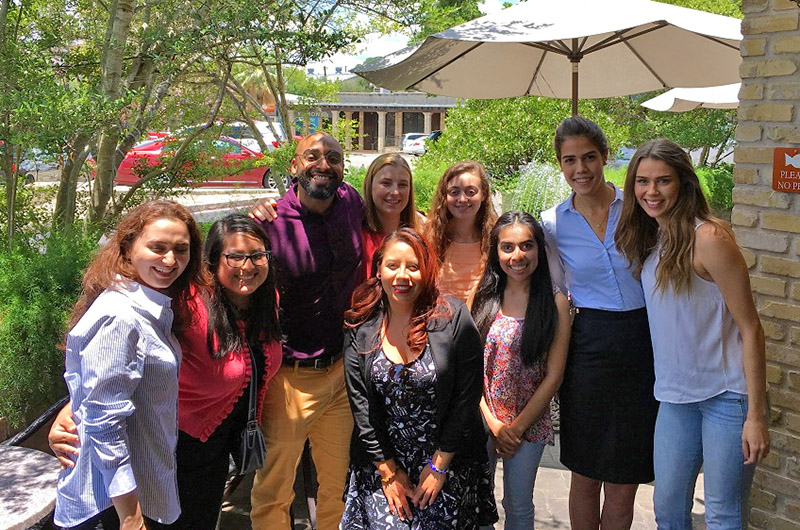 Each summer, a group of students is selected to work with faculty for a research experience that lasts five weeks. Participating students are paid a stipend and thus cannot also receive credit for CHEM 4260, though frequently, students will enroll in the course in the fall to continue the projects they started in the summer. To apply for the Welch Summer Research Program, please complete and print the following application:
Welch Summer Research Program Application (pdf)
Applications for the program close on March 24, 2023.