2 SMSE professors win outstanding teaching awards
November 18, 2019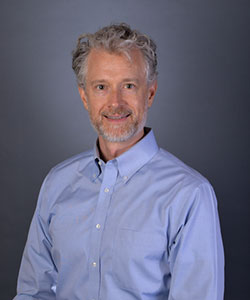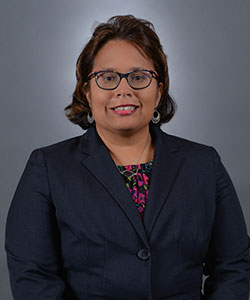 SAN ANTONIO – Dr. Veronica Acosta, professor of Biology, and Dr. Julian Davis, professor of Organic Chemistry, were the inaugural recipients of the Dr. Kathleen Light Outstanding Teaching Award. The award is named for Dr. Kathi Light, provost emerita, in honor of her many years of teaching and recognizes outstanding faculty members.
Both from the School of Mathematics, Science and Engineering, Acosta and Davis were recognized for being exceptional educators and for their dedication to their students.
Acosta has served as co-director of an NSF-funded Research Experience for Undergraduates program at the Marine Biological Laboratory (MBL) in Woods Hole, Massachusetts. In 2018, Brian Salvador, UIW honors student, was selected to attend the program with her. Salvador presented his and Acosta's work "Characterization of Neoblast Population during Regeneration in Lumbriculus Variegatus" as a poster during the 9th Annual Undergraduate MBL Research Symposium. At the MBL, Acosta also coordinated a professional development workshop series for undergraduates titled, "What to Expect." She has also served as a faculty member of the SPINES course for graduate fellows attending the Summer Program in Neuroscience Excellence and Success, which supports the professional development of underrepresented minorities in the neurosciences.
Davis received a grant under the Scholarships in Science, Technology, Engineering and Mathematics, or S-STEM Program, from the National Science Foundation, along with fellow faculty Dr. Rachel Booth and Dr. Robert Garner. The grant, totaling $1,000,000 over five years, funds the Cardinal Chemistry Scholars Program, CS2 for short, which provides scholarship money to academically gifted chemistry and biochemistry majors in need of financial assistance. The program also supports the academic success and professional development of all chemistry and biochemistry majors.