Master of Arts in Teaching
Become a skilled teacher and a leader in education.
Clinical Teaching Experience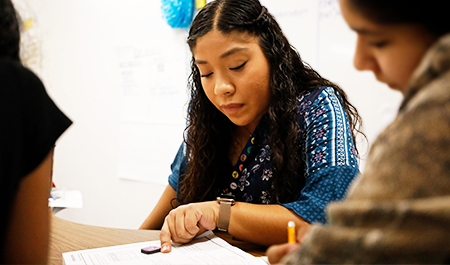 The Teacher Education Program is a field-based program that provides intensive, realistic, and high-quality experiences in school settings. Eligible students may apply for a clinical teaching experience offering them an opportunity spend full days in classrooms and other learning environments where they connect theory and practice, observe effective teaching practices, and interact with diverse populations. Through the program, apprentice teachers explore and develop their teaching skills in close interaction with cooperating teachers and university supervisors.
The clinical teaching experience is considered to be the capstone of the Teacher Education Program and is completed in the final semester. Clinical teachers complete a 15 to 16-week, full-day placement. Placements with partnership schools are arranged by the program.