St. Clair and Poole Co-publish Article on Teaching Ethics
November 10, 2021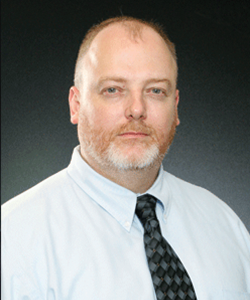 Norman St. Clair, PhD, professor and director of the Graduate Studies Program, and Deborah Poole, PhD, alumna of the Graduate Studies Program, co-published "Exploring and Developing a Comprehensive Teaching Model for Graduate Ethics," in Teaching Ethics at The Society for Ethics Across the Curriculum. The journal is dedicated to ethical issues across the curriculum with particular attention to pedagogical methodology and practice in both academic inquiry and professional practice.
"Based on our research of existing approaches to teaching ethics in graduate education, a comprehensive model was needed to bridge theory to practice. My hope is that our research and new teaching model offers insight and contribution to the great body of knowledge on existing models for teaching ethics at the graduate level across disciplines," said St. Clair.
The article shares research addressing an increase of unethical practices in professional settings identified in the literature. This increase coincides with a shift in U.S. culture from principle-based ethics to one trending toward moral relativism. Using an instrumental case study, the purpose is to explore and develop a conceptual framework for a comprehensive teaching model targeting graduate-level educators, administrators and educational boards across disciplines using a design-based research process.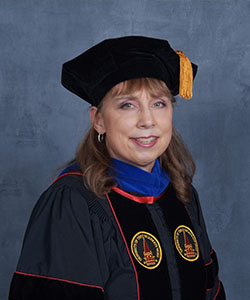 Poole explained, "Our research demonstrated a shift in U.S. culture from principle-based ethics to one seemingly supporting moral relativism. Many models in the literature did not prepare students to adjudicate ethical decisions in their professional world that fell outside clearly established rules and often supported a myopic view of only their field. Using principles of design-based research, the model provides a comprehensive multidisciplinary foundation based on moral universalism to enable professionals to apply and defend ethical principles in their organizational field, among other professions, as well as other cultures. I believe this fills a gap that was needed in graduate education in all disciplines."
St. Clair is a professor and director of the graduate studies program at the Dreeben School of Education where he teaches courses in systems of belief, ethics for the professions, research methods and tools, philosophical foundations of education and other technology related courses. His research interests include ethics, culture, teaching models, cultural competencies, entrepreneurship, comparative education systems, blended learning and research methods. He has taught in higher education for over 25 years around the globe. Dr. St. Clair was the founding director of the China Incarnate Word campus, where he lived and worked in the Guangzhou District.
Poole is a 2021 graduate of the Graduate Studies Program at the Dreeben School of Education. She earned a Ph.D. with a concentration in organizational leadership and evaluation. She held the title of regional director at Time Warner Cable. As a lifelong learner, she continues to find new ways to grow and learn in this new chapter of her life.