New Book Chapter Explores Online Learning and Faculty Collaboration
September 21, 2021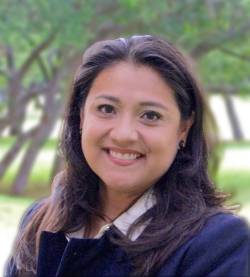 Dr. Lucretia M. Fraga (left), associate professor of Teacher Education, and Dr. Susan Hall (right), professor and director of Center for Teaching and Learning, along with Kathy Bottaro (bottom left), director of Instructional Technology Services, co-authored the chapter "Shifting to Online Learning Through Faculty Collaborative Support" in a new book titled eLearning Engagement in a Transformative Social Learning Environment, recently published by IGI Global.
This chapter helps document the tremendous efforts that university faculty made in quickly moving courses online in response to the COVID-19 pandemic.  As Hall points out, "When we look back upon it, this move to 'emergency online instruction' will likely stand as an important moment in American higher education."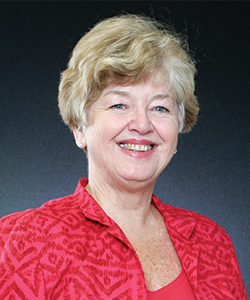 University faculty members around the globe – many with little or no prior experience in online teaching – quickly learned skills they never thought they would need and salvaged a semester for their students. Moreover, some gained a more enduring interest in online teaching. Commenting on their study, Hall notes how "the University of the Incarnate Word faculty showed both adaptability and resilience at a trying time."
In the chapter, readers can explore the process of supporting faculty as they moved their classes online during the COVID-19 pandemic. It describes how a range of professional development experiences fostered a sense of community among participants, as well as supported their transitions to online teaching. These virtual communities enabled faculty members both to exchange information and to offer one another peer support. This experience of teaching online also prompted changes in pedagogical practices. Informed by social cognitive theory, the conclusions are supported by survey data as well as case studies
"We hope to share with others the amazing work, dedication and perseverance that came from UIW as we quickly moved to remote teaching during the COVID 19 pandemic," said Fraga.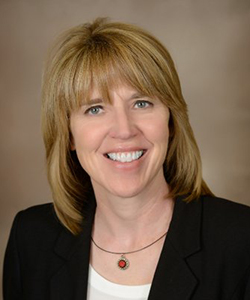 Upon completion of the chapter, they presented "3 Steps to Moving University Courses Online During a Pandemic" at the 2021 International Society for Technology in Education (ISTE) Conference, a global community of educators using technology to transform teaching and learning through innovative solutions.
Learn more about the chapter here
Fraga is an associate professor in the Dreeben School of Education. She has worked in the field of instructional technology for over 20 years. She has provided students, faculty and staff professional development training to use technology for instructional purposes. Fraga's expertise includes pedagogical practices, instructional technology and design, teacher education and professional development of faculty in higher education.
Hall is a professor in the Dreeben School of Education and the director of the Center for Teaching and Learning. She has special interests in methods of faculty development, early literacy and service learning. Her department supports faculty at UIW in their teaching role by offering workshops, individual consultations and other developmental activities.
Kathy Bottaro is the director of Instructional Technology, a position she has held since 2018. As director of Instructional Technology, Bottaro is responsible for training on all academic technology resources, as well as support for multi-media and convergent media projects (e.g., digital media and editing for educational products), for faculty. Bottaro has many years of experience in instructional technology from the K-12 through university level and regularly presents at professional conferences to share her expertise.