Faculty Member Co-authors Book Chapter on Collaboration Between Fields
January 14, 2021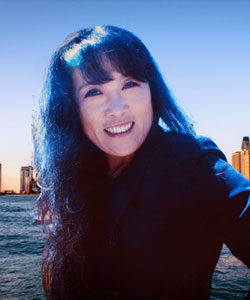 Ashley S. Love, DrPH, DHSc, MPH, MS, CPH, associate professor of Education in the Dreeben School of Education, has co-authored "Public Health & Crime Prevention: Shared Goals and Opportunities," a chapter in a new book titled International Perspectives of Crime Prevention 11. The book chapter is a three-part presentation covering an overview of public health, a framework for interdisciplinary approaches, methods, research and theory-based roadmaps, including collaboration between fields.
"We wrote this chapter to offer criminal justice and crime prevention professionals a concise, practical roadmap to collaborate with public health practitioners. We wanted to facilitate the understanding of crime within the broader context of health and social issues. Both fields can also work together to implement and support sustainable health and/or social programs to mitigate related-criminal activities via identifying prevention points (i.e., illegal drug use/overdose, blood-borne pathogens/HIV/AIDS/Hepatitis, and food insecurities-related theft). Both fields can work in a close collaboration within a broader context of interprofessional practice. We need to find innovative ways to work together and create synergetic relationships with all professionals who have dedicated their lives to serve our communities," said Dr. Love.
Dr. Love is a multi-disciplinary public health professional with extensive experience in health education, program design, management, and evaluation across public, governmental, and academic sectors. She is certified in public health through the National Board of Public Health Examiners in the United States. She served as the State Epidemiologist of Delaware and managed the H1N1 pandemic in 2009. Additionally, she was a National Institute Aging Summer Fellow; she was elected to serve on the Nomination Committee of American Public Health Association and was appointed to the Editorial Advisory Board of Nation's Health. She is active in national professional and academic organizations. Dr. Love is also an active-duty Air Force military spouse.