Faculty member and doctoral student present at International Communication Conference
June 23, 2021
Ashley S. Love, DrPH, DHSc, MPH, MS, CPH, COI, associate professor, and Ricardo Rosales, a first-year doctoral student in the Dreeben School of Education, co-presented "Learning from World Women Leaders: Communicating Care, Altruism, Trust and Vision During the COVID-19 Pandemic" at the 71st Annual International Communication Conference on May 27-31. This year's conference theme is Engaging the Essential Work of Care: Communication, Connectedness, and Social Justice.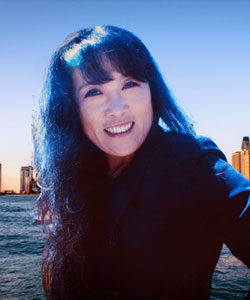 "The presentation emphasized the importance of effective communication. During the COVID-19 pandemic, it is vital to acknowledge the uncertainty, demonstrate compassion, and reassure that there is indeed a light at the end of the tunnel. Women leaders led their nations through challenging times. They have shown authentic leadership through clear communication, vision, care, altruism, and building trust. Women leaders have exemplified what it means to be transformative servant leaders and have prepared their nation to stay operational and flourish during the pandemic. The pandemic is still not over – with vaccine shortages, new strains and uncertainty around the globe. We hope that we can learn from these leaders as well as from our experiences during this pandemic. Interprofessional collaboration is necessary during the pandemic, and one powerful way to do it is through good communication," said Dr. Ashley Love.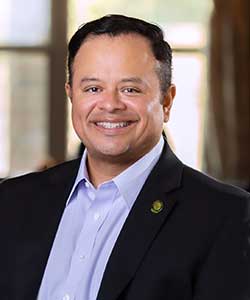 "Presenting at the 71st Annual International Communication Conference was an honor and a privilege! I feel very blessed to have been able to collaborate with Dr. Love on the paper and presentation. This collaboration illuminated the importance of hard work and the potential we all have when doing research, we are passionate about. I would like to thank Dr. Love for encouraging and believing in me," said Ricardo Rosales. "I hope, from this presentation, others will take that with intentional effective leadership such as servant leadership. Leaders can impact their nation and make a difference in the lives of their constituents before, during, and after a pandemic. I thank God for all His blessings, and I am excited to continue my doctoral journey and to collaborate in future research projects!"
Dr. Love is a multidisciplinary public health professional with extensive experience in health education, program design, management, and evaluation across public, governmental and academic sectors. She is certified in public health through the National Board of Public Health Examiners in the United States. She served as the State Epidemiologist of Delaware and managed the H1N1 pandemic in 2009. Additionally, she was a National Institute Aging Summer Fellow; she was elected to serve on the Nomination Committee of the American Public Health Association (APHA) and was appointed to the Editorial Advisory Board of Nation's Health. She is also the Chair of APHA Public Health Education and Health Promotion's Communication Committee. She is active in national professional and academic organizations. Dr. Love is also an active-duty Air Force military spouse.