Education Faculty Featured in Military Families Magazine
August 24, 2021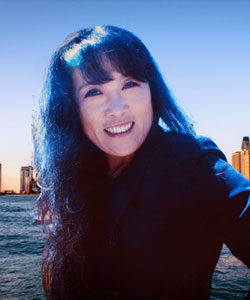 Dr. Ashley S. Love, associate professor of Education, was interviewed by the Military Families Magazine for their article "The New Look of Learning: Virtual, In-Person, or Hybrid – How to Decide What is Best for Your Child This Fall," a story on pandemic parenting and back-to-school plans for learning. "As a public health professional for over 20 years who is married to a military physician (DO), I wanted to let the military parents know that even the health professionals are faced with a dilemma – how to balance the mental and physical well-being of our children while keeping them safe and healthy during the pandemic. Uncertainty and the new variants of the COVID-19 virus are keeping us anxious and fatigued, wondering when life will come back to normal," said Love.
According to Love, "We saw a brief ray of hope as we entered the summer; the COVID-19 vaccines became readily available, and the cases decreased. That moment dissipated with a lack of enough people vaccinating in the U.S. and the new variants emerging stronger and more contagious than the previous strains. We are now faced with another surge. Masks, social distancing and vaccinations help to protect our children (under 12 years old) who are presently ineligible to get vaccinated and who want to experience life. We need to protect our families' and communities' health. It will be another challenging, anxious time for the parents, students, teachers and school administrators as we start the new academic year during the ongoing pandemic."
Love is a multi-disciplinary public health professional with extensive experience in health education, program design, management, and evaluation across public, governmental and academic sectors. She is certified in public health through the National Board of Public Health Examiners in the United States. She served as the State Epidemiologist of Delaware and managed the H1N1 pandemic in 2009. Additionally, she was a National Institute Aging Summer Fellow, was elected to serve on the Nomination Committee of the American Public Health Association (APHA), and was appointed to the Editorial Advisory Board of Nation's Health. She is also the chairperson of the APHA Public Health Education and Health Promotion's Communication Committee. She is active in national professional and academic organizations. Love is also an active-duty Air Force military spouse.
Military Families Magazine is distributed monthly to approximately 1,350 military facilities worldwide, reaching 1.3 million active-duty service members and their families, including those serving in all seven branches of the Reserves and National Guard.